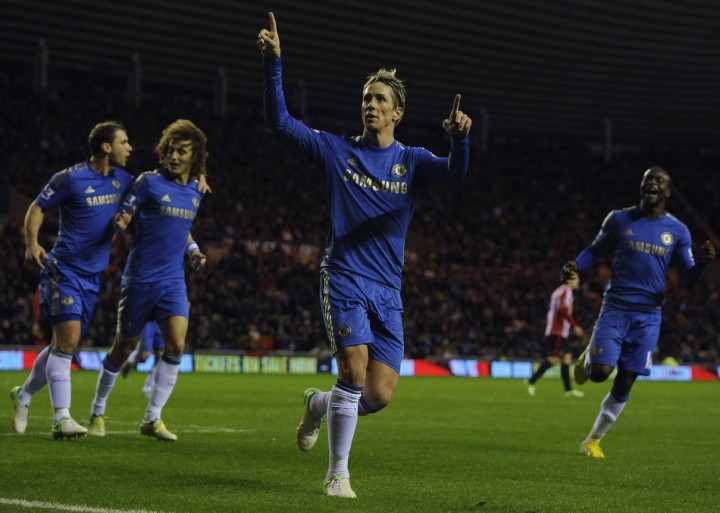 Chelsea striker Fernando Torres has claimed that Cesc Fabregas will be "a great signing" for the Blues and will fill a void in the club's midfield
Manchester United, Manchester City, Liverpool and Arsenal have all been linked with Fabregas of late amid reports in Spain claiming the Catalan club have decided to part ways with him.
Catalan-based newspaper Mundo Deportivo claimed earlier this week that the former Arsenal favourite was close to completing his move to Chelsea to replace Frank Lampard and now Torres has fuelled that speculation by endorsing his arrival in west London.
"He is a kind of player that Chelsea don't have at the moment. Great players are always great signings. We know him well, he was one of the best players in the Premier League while playing for Arsenal and is a player who brings a lot to the team," Torres said in an interview with Movistar.
"He is a player who brings ball control and goals. If he feels important, if he feels like a leader he proved at Arsenal that can lead a squad."
Meanwhile, Barcelona centre-back Gerard Pique was recently caught by cameras telling Spanish national team manager Vicente Del Bosque that Fabregas move was already a done deal – even though he did not reveal which team has secured his services.
Piqué and Del Bosque didn't not realise that a microphone remained active during a Spanish press conference and the Barcelona star told to his boss: "He's going, 33 million he told me."
Meanwhile, Torres heaped praise on his Spanish team-mate Diego Costa, who is also on the verge to complete his Chelsea move.
"He is a player who plays well back to goal, he gives a different output to Spain. He has conditions that are different from those we have in the rest of Spanish attack."