Tory leader favourite Jacob Rees-Mogg opposes abortion 'in any circumstances' – even rape
Traditionalist MP who is an unlikely favourite to replace Theresa May also does not back gay marriage.
Jacob Rees-Mogg, tipped by many as a potential future Tory party leader, said he is against gay marriage and abortion, including circumstances involving rape.
The MP for North East Somerset discussed his views during an interview on ITV's Good Morning Britain on 6 September, while also distancing himself from talks about him being the current favourite to replace Theresa May.
Rees-Mogg, who previously admitted that he had never changed a nappy for any of his six children, said he is against abortion in all forms because of his Catholic religion.
"I am completely opposed to abortion, life begins at the point of conception. With same-sex marriage, that is something that people are doing for themselves. With abortion, that is what people are doing to the unborn child."
When asked whether this stance includes situations where the woman has been raped, he replied: "Afraid so. Life is sacrosanct. It begins at the point of conception, and I think it is wrong." The MP then said his opinion on abortion is "morally indefensible."
When asked by presenters Susanna Reid and Piers Morgan whether he is in favour of gay marriage, Rees-Mogg replied: "I'm a Catholic. I take the teaching of the Catholic church seriously. Marriage is a sacrament and the view of what marriage is, is taken by the Church, not Parliament."
The MP said his views on gay marriage is not a party-political issue and he does not judge people as "he who is without sin should cast the first stone."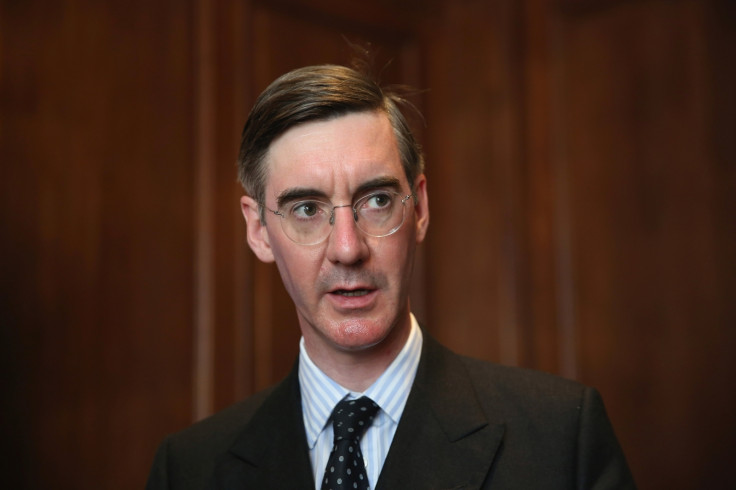 Tim Farron quit as leader of the Liberal Democrats after he repeatedly refused to say whether he believed gay sex was a sin. Announcing his decision to stand down, Farron said he felt it was "impossible" to be both a Christian and a political leader.
In response, Rees-Mogg said this proves the Conservatives are more "tolerant of religious faith" than the Lib Dems. He added: "It's all very well to say we live in a multicultural country until you're a Christian. Until you hold the traditional views of the Catholic church. That seems to be fundamentally wrong.
"People are entitled to hold these views, but also the democratic majority is entitled to have the laws of the land as they are - which do not go with the Catholic church, and will not go with the Catholic church."
Rees-Mogg refused to be fully drawn into the recent hype surrounding him potentially becoming the next Tory leader, saying any discussion about it would be "vanity".
He said: "Let me be absolutely clear: I'm not a candidate. There is not a vacancy. I fully support Theresa May and want her to continue.
"And I'm a backbench MP. In the whole history of the Prime Ministership, the party in office has never felt so desperate that it has dragged somebody from the obscurity of the backbenches to thrust them into the highest office. So the answer to your question is that it is simply not something that is going to happen."
According to a poll published on the ConservativeHome website, 23% of party members back Rees-Mogg, to take over as party leader, compared to 15% for David Davis and only 7% voting for former favourite Boris Johnson.
The poll also indicated that the majority of Tories want May to stand down before the next election.
© Copyright IBTimes 2023. All rights reserved.