Tory Leadership Contest: Stephen Crabb pledges Growing Britain Fund of £100bn if elected
Project would be funded by new government bonds as yields dropped after Brexit.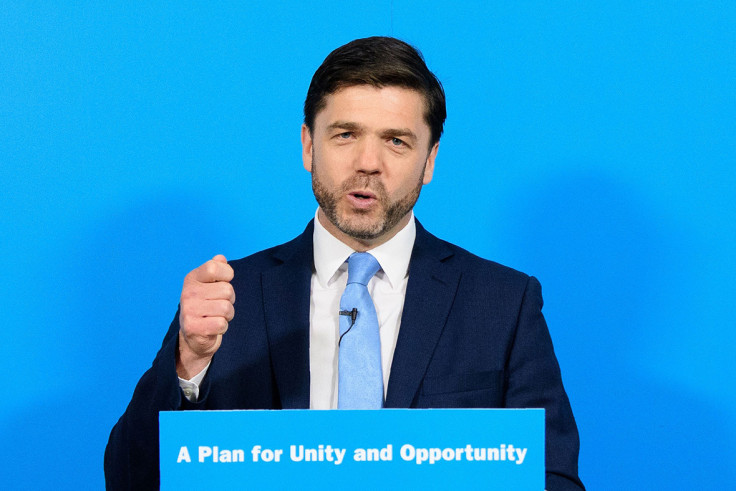 Conservative Party leadership contender Stephen Crabb has pledged a Growing Britain Fund of £100bn ($133bn) if he is elected as the UK's next prime minister. The infrastructure investment fund is expected to finance projects such as flood defences, national fibre-optic broadband networks and the Crossrail Two.
The work and pensions secretary said that the money would come through issuing new government bonds as bond yields fell and brought down borrowing costs after the UK voted to leave the EU on 23 June. David Cameron's resignation following the Brexit vote has paved the way for a new Tory party leader, who will be elected by 9 September.
On 4 July, Crabb said: "The cost of borrowing is incredibly low. Spending government money on infrastructure has therefore never been more affordable."
Crabb launched the Growing Britain Fund alongside Business Secretary Sajid Javid, who will be appointed chancellor if Crabb wins the Tory election. The pair have also confirmed that they will be bringing forward current infrastructure plans, such as the electrification of the TransPennine Manchester to Leeds rail route that was put on hold with no set completion date.
Crabb said that they would be issuing up to £20bn long-dated bonds each year for five years in order to create the infrastructure fund and Javid insisted that the fund would create hundreds of thousands of jobs.
Meanwhile, Michael Gove, running against Crabb in the leadership race, has vowed to cut immigration by putting an end to free movement within the EU. The current justice secretary also pledged an extra £100m a week towards the NHS if he secures Tory leadership.
Five Tory candidates will take part in a series of ballots, beginning on 5 July. Home Secretary Theresa May is the current leadership favourite to win.
© Copyright IBTimes 2023. All rights reserved.