Tory leadership hopefuls Michael Gove and Andrea Leadsom have said that the next prime minister will have to be someone who supported the Leave campaign in last month's EU referendum.
Writing in the Sunday Telegraph, Justice Secretary Gove explained his decision to contest the leadership race, having previously pledged to support fellow Brexit campaigner Boris Johnson's bid to become prime minister.
He said his confidence in the former London mayor "evaporated" in the days after the Leave result in the 23 June referendum.
In a separate interview, energy minister Leadsom said only a Leave supporter will be able to best navigate the UK's exit from the EU as prime minister.
Remain backer Theresa May is the strong favourite to succeed David Cameron with 59% of support among Tory voters, according to a Mail on Sunday poll.
Gove enjoys 15% support, while Leadsom has the backing of only 4% of voters.
'Difficult decision'
"When David Cameron stood down as prime minister following the referendum, I quickly came to the view that his successor should be someone who believed in and voted for Britain to leave the EU," Gove wrote.
"I had confidence that Boris Johnson could be that prime minister.
"Over the past week, to my deep regret, my confidence evaporated. That led me to make the difficult decision, at no little cost, to put friendships aside and act in the national interest."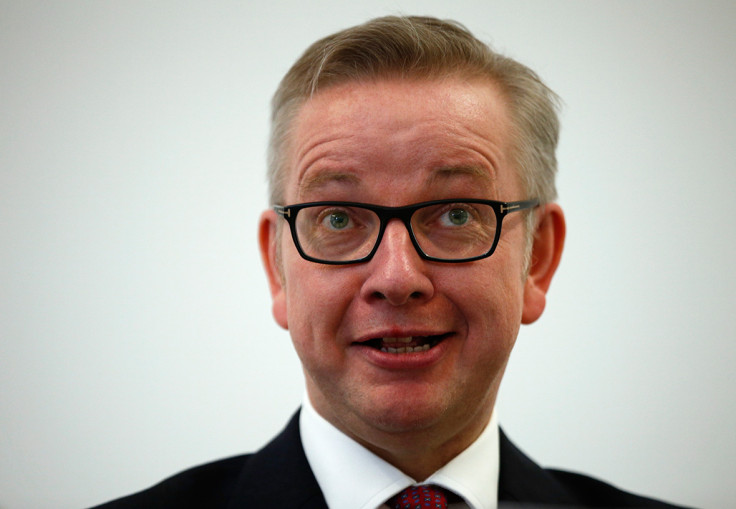 Friends of Gove told the Telegraph that he decided to run after learning that Johnson had no draft of his leadership launch speech just hours before he was due to make it.
Asked if the next Tory leader should be a Leave supporter, Leadsom said: "I certainly think [so] because I've been absolutely closely involved and very passionate about the opportunities from Brexit.
"I think it's very difficult for somebody who doesn't agree with that, who is reluctantly following the wishes of the people. I think it's quite hard for them to really see the opportunities.
"I genuinely believe that if we want to make a go of it, then we need somebody who believes in it."