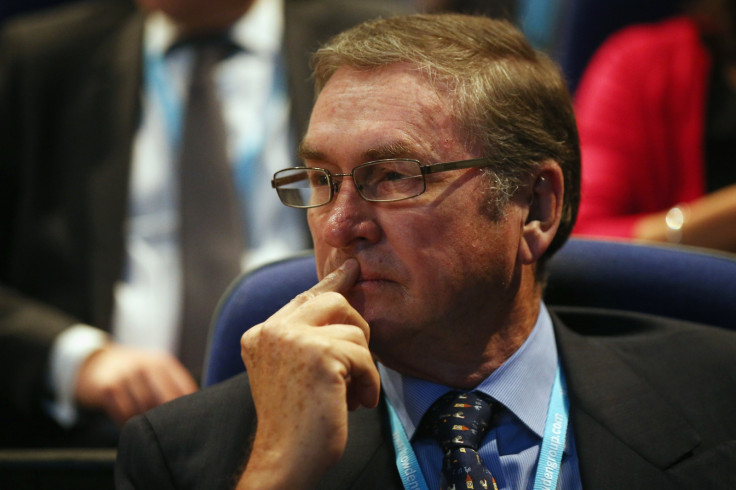 A Tory peer has offered Labour £100,000 for a two ton piece of general election memorabilia, the so called "Ed Stone".
The slab was the centre piece of a controversial stunt in the run-up to the election, which saw the former Labour leader Ed Miliband unveil the limestone sculpture to the press in the marginal seat of Hastings.
The tablet had Miliband's six main election pledges chiselled into it and the Doncaster MP's signature at the bottom.
Labour then lost the election, Tory and Hastings and Rye MP Amber Rudd increased her majority, and the Ed Stone went missing.
The press subsequently launched their own search and rescue style mission in a bid to locate the slab.
The Sun, which threw its support behind Cameron before the election, even set up a hotline to help locate the piece of limestone.
The slab was eventually tracked down by The Guardian, which reported that the "Ed Stone" was "languishing in a south London garage".
The paper later revealed that Labour had planned to destroy the PR piece in the event of a loss at the polls, but apparently Miliband's close aides were not sure of its fate.
A Tory councillor in the Isle of Wight, Chris Whitehouse, has already offered up £5,000 for the tablet, which he described as "a political gaffe of monumental proportions".
But now Lord Ashcroft, a pollster and former deputy chairman of the Conservative Party, has doubled Whitehouse's bid to £100,000.
The businessman made the announcement, which came after he gave up his seat in the House of Lords, on social media site Twitter.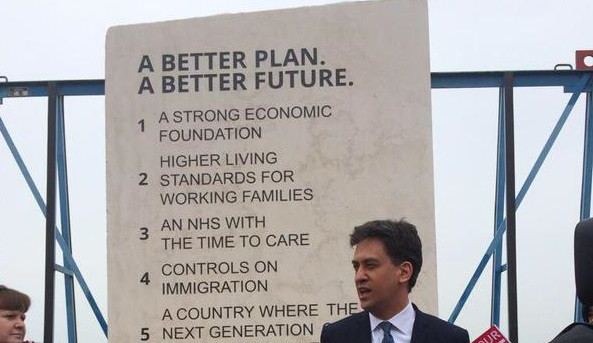 The 'Ed Stone' saga
3 May – Ed Miliband unveils the tablet in Hastings.
8 May – Poll results show that Labour have lost the election.
8 May – Miliband resigns as leader of the party.
8 May – The Sun sets up a hotline to help find the stone.
10 May – The press hunt for the piece of limestone is well underway.
13 May – The Guardian reveals that the slab is in South London.
14 May – Chris Whitehouse makes a £5,000 bid for the stone.
3 June – The Guardian reports that the fate of the slab is unknown.
10 June – Lord Ashcroft offers a £100,000 bid for the stone.
UPDATE — 11 June
Whitehouse told IBTimes UK that he later doubled his bid on 14 May to £10,000 on Twitter and explained that he would give the funds to the Trussell Trust. He added: "Mind you, [I'm] not sure I can afford to outbid Lord Ashcroft if he really wants it."