Toshiba Thrive, 10in tablet is finally getting an update for Android 4.0.4 (Ice Cream Sandwich) operating system.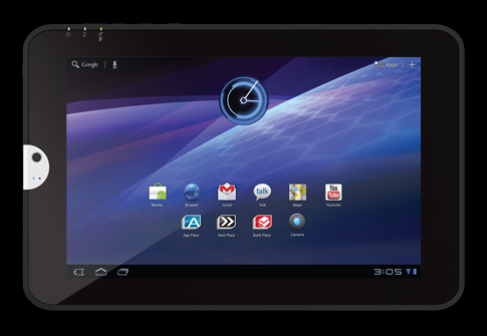 Initially, the Thrive was expected to receive the ICS update this fall. But a post on the Toshiba Forum confirms the update for the Thrive. "We are pleased to announce a new software update for your Thrive 10 tablet," explains the post. "This release will provide performance enhancements to your device Toshiba encourages you download and install this update." The Android 4.0.4 update will reportedly provide improved video and audio performance, improved camera functions as well as enhanced signal strength and connectivity.
IBTimes UK advises users to proceed at their own risk and will not be held responsible for any consequences.
In order to update your tablet you can follow either of these steps:
Tap on the update message that will be sent by the Toshiba Service Station application "OR"
From the home screen tap on the "Apps" icon and then locate the "Service Station" icon and application. Now, tap on "Check for Updates" and follow the instructions.
The update was expected to hit the tablet this fall. It seems the update has been pushed out ahead of schedule, as it was originally due in the Spring, according to reports. The Thrive is a 10in tablet that is powered by Nvidia's Tegra 2 dual-core processor and ships 1GB DDR2 RAM. The display comes with a high-resolution widescreen of 1280 x 800 pixels. In terms of connectivity, it features Wi-Fi 802.11 b/g/n and Wi-Fi hotspot. It comes with internal storage variants of 8/16/32GB and a microSD card slot with an additional memory space of 32GB.
Despite running on Honeycomb the tablet seems to have performed well. "Toshiba Thrive is very responsive. Loaded with Honeycomb 3.1, it is a pleasurable to work with. Everything is highly customisable," explains CNET. "The entire unit looks solid and very well made, even for a refurbished unit," adds CNET.