Total's chief executive Christophe De Margerie has revealed that Iran's President Hassan Rouhani is expecting the European Union's oil embargo to be lifted.
Speaking to Bloomberg TV at the World Economic Forum in Davos, Switzerland De Margerie said that while Iran expects sanctions to be lifted soon, there is still an amount of work to be done to seal the deal.
"[Iranian officials] are expecting the embargo to be lifted. I understand they are work[ing] on this," said De Margerie to Bloomberg TV.
"One of those things that has been hurting them most is their incapacity, first, to export oil as much as they would like, gas definitely and at the top, to find partners to go with them [as] due to the embargo, oil and gas companies couldn't work in Iran.
"So, one of his first priorities I assume is to prepare us [with the business opportunities should] the embargo [be] lifted."
According to US government estimates, the sanctions have cost Iran $80bn (£48bn, €58bn) in oil sales in total since the beginning of 2012.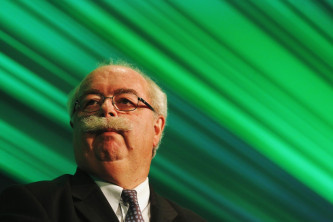 De Margerie added that there are two key challenges when it comes to Iran's oil supply reaching the global markets.
"There are really two things in parallel ... but the first one is lifting the embargo," said De Margerie.
"The second one is, how do we start working in Iran on the oil and gas contracts. So the message was [at the sideline meeting], as usual, we have plenty of oil, we have plenty of gas, we need your management skills, we need your technology.
"[Rouhani] said, we don't' really need your money, [but] we will see. What he said ... is that we would like you to come back in our country, which is prepared to offer you new contractual terms."
However, while De Margerie said that the business terms are "more sexy" he highlighted that the new contractual terms had not been presented yet but will be done so in a few months' time.