Mercedes motorsport boss Toto Wolff believes the reigning world champions have problems to address going into the final five races of the 2017 Formula 1 season despite increasing their lead in both the Drivers' and Constructors' championships over title-contenders Ferrari in the last two rounds in Singapore and Malaysia.
Lewis Hamilton won the race in Singapore and came second behind Red Bull Racing's Max Verstappen in Malaysia on Sunday (1 October) to increase his lead over Sebastian Vettel to 34 points. The Briton is now favourite to win his fourth title when the season concludes in Abu Dhabi.
The results, however, could have been very different if the Italian team did not encounter problems in both Grand Prix. Vettel qualified on pole in Singapore and was favourite to win the race, while Hamilton started in fifth, but a first-corner crash involving the German, teammate Kimi Raikkonen and Verstappen saw the Briton capitalise and win the race.
In Malaysia, meanwhile, Ferrari encountered engine problems with both their cars. Vettel started at the back of the grid after failing to set a time during qualifying and his Finnish teammate failed to start the race after encountering car trouble just before the start.
Vettel showed that Ferrari were much faster when he stormed into fourth place after starting last, and Wolff admits that Mercedes' lack of performance in the last two races is a cause for concern going into the final stretch of the campaign.
The Mercedes car has been called a 'diva' before as it reacts to small changes in conditions and drops in performance. Hamilton and teammate Valtteri Bottas struggled for pace during the race in Malaysia.
The team are hoping to sort it out before this weekend's race in Japan.
"Full credit to Red Bull and Ferrari for their performance, but we have underperformed in Singapore and Kuala Lumpur – this is what we need to concentrate on," Wolff said, as quoted by the Daily Mail.
"I think we have built a points advantage to Ferrari in the last two races because of them shunting out in Singapore and Sebastian's engine problems here [Malaysia] in qualifying.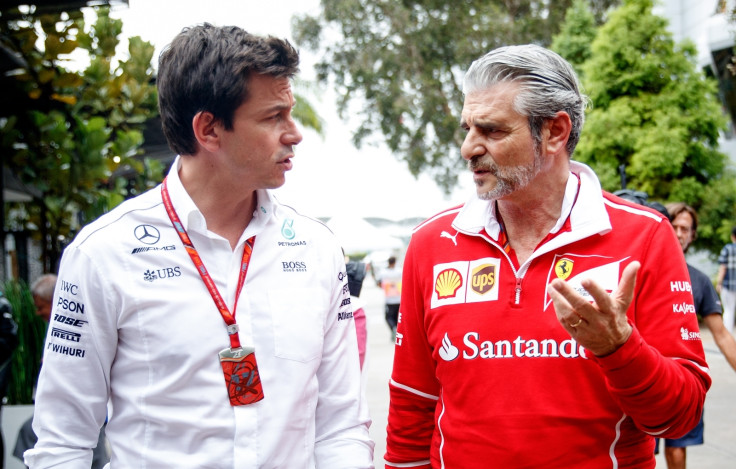 "If they had performed as they should have, we would not have increased our points advantage but lost many points to them," the Mercedes chief explained.
"We need to understand why we underperform on certain circuits and in certain ambient conditions. I think we have a capricious car that has a very narrow operating window with the tyres. Dipping in and out of the window is the fundamental story of 2017 for us," the Austrian added.