David Coulthard believes Lewis Hamilton now has the momentum in his Formula 1 Drivers' Championship battle with Sebastian Vettel. The Scot, who is a brand ambassador for Heineken, was speaking after the Italian Grand Prix in Monza.
The Briton has since gone on to extend his championship lead from three points to 28 after taking the win at the Singapore Grand Prix after pole sitter Vettel retired on the first lap following a crash involving Max Verstappen and Kimi Raikkonen.
The battle has been close up to this point with both drivers not more than a race win away from taking the lead, but the DNF for the German and win for Hamilton has made the latter the favourite to win his fourth world championship.
"Both are quality drivers, and this is the first time we're really seeing them go head to head as their two cars are closer together than probably any other time in their careers," Coulthard told IBTimes UK after the Italian Grand Prix.
"We'll probably never see them head to head in the same car similar to Prost/Senna, because Vettel is signed to Ferrari for another 3 years and by the time that comes around who knows whether Hamilton will still be racing. I think the momentum has now switched to Hamilton and with that momentum on paper today he's more likely to win the championship."
The former Red Bull Racing and McLaren driver also touched upon Verstappen's chances of winning a world championship title with the Austrian team, who delivered all four of Vettel's titles. However, they have struggled since the advent of the V6 Turbo era with Renault struggling to provide an engine on par with Mercedes and Ferrari.
The Dutch driver, who has suffered DNF's this season, has indicated that he will move on if Red Bull cannot offer him a car to challenge for the title, but Couthard is hoping that his former team can step in and provide him with a car capable of challenging at the top.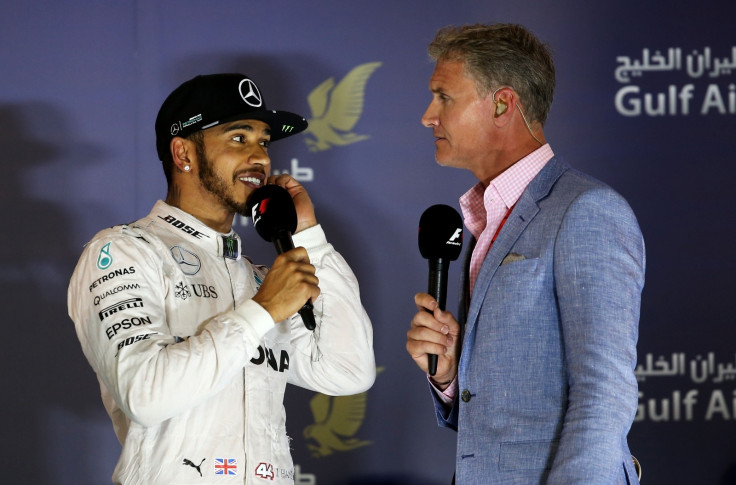 "I think Red Bull are one of three or four teams that are capable of producing a world championship winning car. They clearly have some limitations and issues with Renault that they are trying to work through," Coulthard added.
"I undoubtedly, like others, think that Verstappen along with Ricciardo and Ocon and guys like that are all potential world champions if they get the right car, so it will be great to see Red Bull step up again to where they were in the past and really have a serious slot with Ferrari."
Ferrari decided to retain the same driver line-up for the fourth season after they handed Raikkonen a new one-year contract until the end of 2018. The Finn's deal was tied up just before Vettel agreed a new three-year deal.
A number of outsiders believe that he was given the deal to keep the German, who is clearly the number one in the team, happy. The 2007 world champion has failed to match Vettel in terms of race wins and is yet to win a race since he rejoined Ferrari in 2014. But Coulthard believes the team's decision is final and they will have had in their possession more information regarding why it was a good decision to retain the Finn rather than sign a new driver to partner the German four-time champion.
"I personally think that although he's still a quality racing driver, I don't think Raikkonen's really threatening Vettel, and maybe he's not at the peak of his powers, but he has a good relationship with Sebastian and it works well within the team.
"In the end, Ferrari has all the information available to them, they know how he compares in actual facts rather than just what we see from a lap time and they know what their options are, and if Ferrari then decide that he's their best option for another one-year deal, then really there's no point for anyone else to speculate," the Scot explained.