As the axe was wielded at White Hart Lane this morning, many have been torn over whether Daniel Levy made the right decision showing Andre Villas-Boas the exit door at Tottenham Hotspur.
The move comes on the back of a heavy home loss at the hands of Liverpool, but was it the right decision? IBTimes UK takes a look at both sides of the coin as the former Chelsea and FC Porto man joins the unemployment queue once more.
Tottenham's Mistakes Culminated in Villas-Boas Sacking, Vanessa Keller
Tottenham were having problems before they sacked AVB, and now those problems are about to get a lot worse for the club. When Daniel Levy got rid of Harry Redknapp - the manager who got Spurs into the Champions League for the first time and then cruelly missed out two seasons later despite finishing fourth - the appointment of the young and successful Villas-Boas (apart from the Chelsea blip) showed a long-term vision for success stirring in the chairman.
The decision to dismiss Villas-Boas five months after the manager, along with new director of sport Franco Baldini, spent in excess of £100m bringing in players to replace Gareth Bale, has shown anything but long-term vision from Levy. This is a manager who took Spurs to their highest points tally ever last season, a manager who this season has brought in seven players who need to settle in and learn to play alongside one another without superstar Gareth Bale in the mix. And in doing so, he has maintained his winning record, taking the mantel as Tottenham's most successful manager in Premier League history.
The side's ambition at the start of the season was to finish in the top four; despite two heavy losses they currently remain just five points off that achievement with over five months of football left to play. The £100m-plus budget handed to Villas-Boas is deceptive, with Gareth Bale leaving the squad for almost as much. To expect a manager to replace the world's most expensive player successfully within less than five months is unrealistic at best, delusional at worst.
Villas-Boas knows well the feeling of a trigger-happy owner. And while at Chelsea many predicted his demise from the day he took to the dugout it seems now that Tottenham is becoming just as an unstable place to work, and much like at Stamford Bridge, some managers will be reluctant to test their skills at White Hart Lane.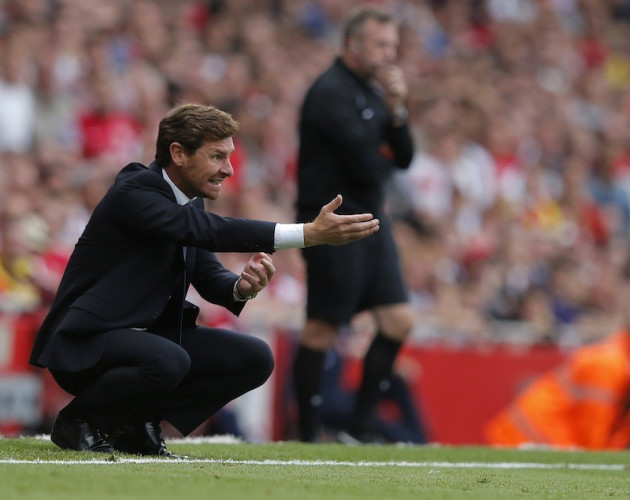 Tottenham Have Signalled Their Intent By Sacking AVB, Nick Howson
Commitment, in football, costs a pretty penny. At White Hart Lane, it costs as much as £1,845 a season and as yet Tottenham Hotspur supporters are still to see a return on their investment.
Their brief foray among Europe's elite, and their constant flirtation with Champions League qualification, suggest that Tottenham have designs on not merely competing with the top flight's very best, but beating them too.
Debate will rage over whether Franco Baldini, Daniel Levy or Andre Villas-Boas are to blame for the wholesale changes of personnel in the summer, but the failure to bring about a performance, let alone a result, of any credence against sides whom they hope to live among must be considered disturbing.
Levy will claim that, having inherited a largely unknown squad over 12 months ago and reached a record points total in his maiden campaign in north London, why couldn't Villas-Boas have repeated the trick in the early months of this season?
Forget the money spent, the higher calibre of player available to Villas-Boas means that despite only being given six months with this current squad, the 36-year-old should have yielded improved results.
Even the most farfetched Tottenham supporter, chairman or director wouldn't have demanded free-flowing wins against the Manchester City's and Liverpool's of this world. But all that was required was encouragement that this post-Gareth Bale era in could be managed neatly. Alarm bells should have been rightly ringing upon those two limp and humiliating defeats.
Impossible to justify the amount of time given to Villas-Boas it might be, but it is easy now to identify where Tottenham see themselves in the immediate future. They won't settle for mediocrity and perhaps on this occasion, they should be praised for such a stance.