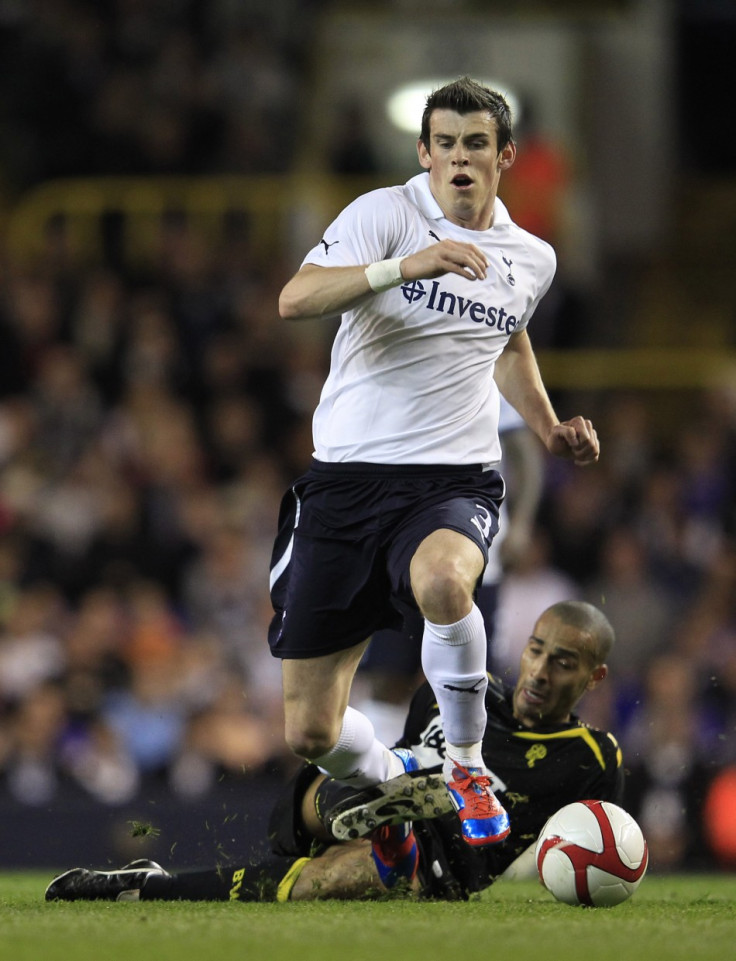 Tottenham star winger Gareth Bale was in an absolutely bullish mood, after Spurs' good-luck double whammy in the three-way race for the last two Champions League positions for next season.
The Welshman was in sublime form when Swansea City came calling at White Hart Lane on Sunday evening and instrumental in helping Spurs to their first league win since early February.
"We're back and ready for the run-in," exclaimed a pumped-up Bale, in a report by The Sun, adding, "Me and Younes Kaboul said in the dressing room afterwards we're back and playing well. It was important we got a last-minute equaliser against Stoke in our last league game and the confidence has built from then."
Spurs, who were winless since their 5-0 demolition of Newcastle on 11 February (the subsequent run of poor results included a staggering 2-5 defeat to Arsenal and a 1-3 loss to Manchester United), were buoyed, ahead of the game against Swansea, by the knowledge that one of their three rivals for Champions League football next season - Arsenal - had dropped points after a catastrophic 1-2 defeat to QPR. Tottenham boss Harry Redknapp admitted to being delighted with the gift but cautioned his players of suffering a similar result against Swansea.
As it turned out, Spurs put their poor run of form emphatically behind them, with a 3-1 win over the Swans. Dutch midfielder Rafael Van der Vaart opened the scoring before the club's leading scorer, Emmanuel Adebayor scored a brace.
"We saw the results on Saturday and we knew what a massive win it was for QPR to beat Arsenal. That gave us the opportunity to get back level and maybe even go above them. We've been playing well recently, but we've had a lot of bad luck. But we showed what we can do against a great footballing side like Swansea and hopefully that will put pressure on the others," Bale, 22, added.
Meanwhile, the in-form Bale is reportedly once again being targeted for a summer transfer, by Spanish La Liga giants Barcelona and Real Madrid.
Must Read: Chelsea vs Benfica Champions League: Blues May Lose Luiz and Drogba for Key Game - Report
Must Read: Beckham Busts a Chop! Former Red Devils Star Has Fight with Galaxy Team Mates