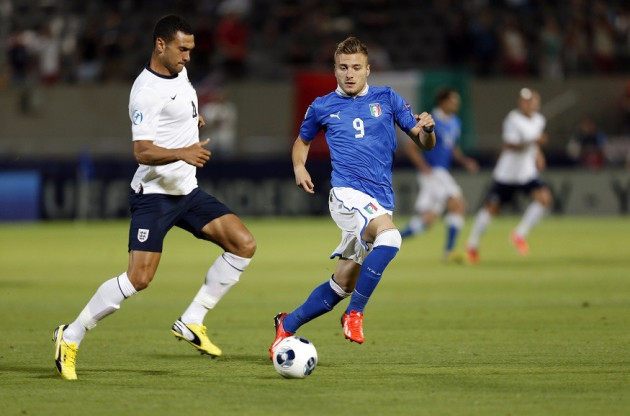 Steven Caulker has revealed the reason behind his decision to leave Tottenham Hotspur for Cardiff City this summer was to improve his chance of forcing his way into Roy Hodgson's England squad for the 2014 World Cup in Brazil.
The 21 year old joined Cardiff in a club record £8.5m deal in a move that surprised many as the young centre-back had been earmarked as a star of the future when he broke into the Spurs side last season.
Andre Villas-Boas handed Caulker a number of opportunities at the beginning of last season, but he soon found himself out of favour with the likes of Michael Dawson, William Gallas and Jan Vertonghen preferred in the centre of defence.
Despite Gallas leaving White Hart Lane, the return of Younes Kaboul from injury meant that there would be even more competition and Caulker admits that he needed to gain regular playing time in order to force his way into the England squad.
"I didn't want to put my career on hold in what is a big season for me," said Caulker, as reported in walesonline. "My aim is to get back in the England squad, and if you ask any Englishman they will tell you they have one eye on the World Cup. That's something I want to work towards.
"This is a move, I believe, that will aid my England hopes. Yes, I'll have to work hard on the training pitch to get into the team.
"But I'd like to think I can achieve that, and once I am in there then I plan to hold down that position and work as hard as I can to get that England goal. To be in the squad for the World Cup would be a fantastic achievement.
"There's no doubt there is competition for places at Cardiff, just like Tottenham and, of course, England. There is no greater competition. I respect every opponent I have, but I'll be fighting for that position every step of the way."
Caulker made his England debut in the 4-2 loss to Sweden last November and opened his account for his country in the same game, but was dropped down to the U21 side earlier this summer for the European Championships.
While many Tottenham supporters were surprised to see the talented centre-back make the move to the newly-promoted Welsh side, Caulker revealed that he was far from shocked when he was informed that he could leave.
"I wasn't surprised Spurs let me go," added Caulker. "I have come to a point in my career where I want to play games and stand on my own two feet.
"The manager at Tottenham agreed to let me go, sign for Cardiff and play matches. I believe in myself, I'm willing to back myself. I spoke to the gaffer here (Mackay) and there is a lot of ambition at this club. I wanted to be a part of that.
"I didn't ask to leave Spurs, but I want to play. It was a case of possibly being fourth-choice at Spurs this season and not getting as many games as I would like. I didn't want to put my career on hold. My aim is to gain as much experience as possible.
"Opportunities like this don't come around too often. I decided to take the step, back myself and do all I can to help Cardiff's cause this season."