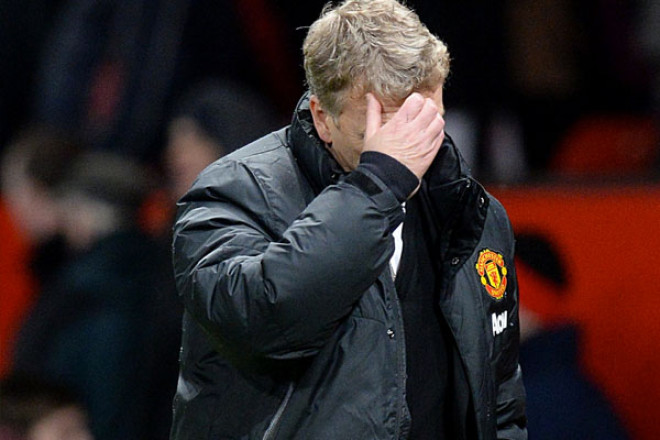 Tottenham Hotspur could offer sacked Manchester United manager David Moyes a quick return to management by replacing Tim Sherwood.
The Scot, who was sacked by United on Tuesday, has been lined up as an option to take over at Spurs once, as is expected, Sherwood is relieved of his duties at the end of the season.
According to the Evening Standard, Spurs chairman Daniel Levy remains an admirer of the former Everton manager, even though the 50-year-old oversaw United's worst points total since the Premier League came into existence.
He had been considered for the vancancy before when the tenures of Harry Redknapp and Andre Villas Boas were cut short in 2012 and 2013 respectively and Levy is not thought to believe Moyes is tainted by his disastrous season at the helm of United.
The emergence of Moyes as a front runner for the job comes after the north London club's pursuit of Louis Van Gaal all but came to an end when the Dutchman reportedly signalled his interest in taking over at Old Trafford.
The 62-year-old Netherlands coach had been top of Spurs's wishlist since a run of bad results left Sherwood's future in the balance.
Moyes would also provide Levy with a cheaper option than Van Gaal, who would command up to £6 million when he leaves the Dutch national squad at the end of the World Cup, which would be a boon to Spurs's coffers as they look to embark on a major redevelopment of the White Hart Lane.
The appointment would see Moyes return to the Premier League with similar instructions to which he was handed at United: to ensure Champions League qualification.
However, Levy is not thought to have the full support from the board on his advocation of Moyes and many see his failure to secure Everton regular Champions League football as an indicator he might not be able to cut it at the highest level.