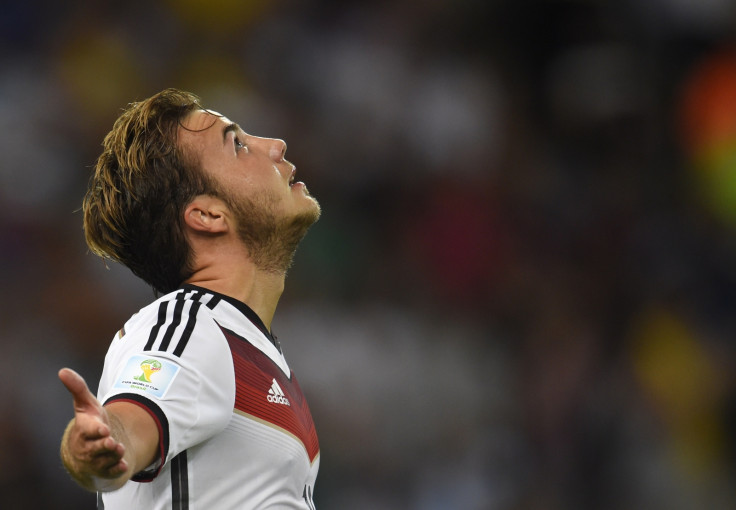 Tottenham have emerged favourites to sign Bayern Munich outcast Mario Gotze this summer after the German reconciled himself to leave the Bavarians. The midfielder has failed to carve out a starting spot for himself in Bayern's 11 and has only a year left in his current contract.
German publication Bild reveals that Tottenham, with Champions League football, have emerged as a potential destination for Gotze, who has previously been linked with a move to Liverpool. Arsenal are also believed to be interested in the midfielder while a move back to his old club Borussia Dortmund looks unlikely. The 24-year-old burnt a lot of bridges in moving to Bayern and is unlikely to be welcomed back at Dortmund, where the fans have previously demonstrated their angst at his departure.
Tottenham, who finished last season in third spot, are guaranteed Champions League football, unlike Liverpool, who were looking to bring him to Anfield in a bid to reunite him with Jurgen Klopp. The German manager won two Bundesliga titles with Gotze but has since given up hope of signing the player after his decision to see out his contract at Bayern.
Germany manager Joachim Low wants the player to stick by his decision and give himself one last chance at Bayern where he has been a bit-part player under Pep Guardiola. The midfielder has held talks with new manager Carlo Ancelotti and has been briefed about his plans for the upcoming season.
"I've been in constant contact with Mario and he's kept me informed all the time," Low said at a press conference, as quoted by the Mirror.
"He's had a long talk with Ancelotti and I think a few falsities were said about that, but a coach can never give a guarantee and he told Mario that everybody starts from scratch from the start of the season under him.
"Mario has had offers, but I always felt he is in Munich with his heart and he wants to prove himself there. He told me he wants to stay in Munich and take his chance with the new coach and I think that's a fine decision because it's what his feeling tells him to do, so it's the right decision for him," the German manager added.