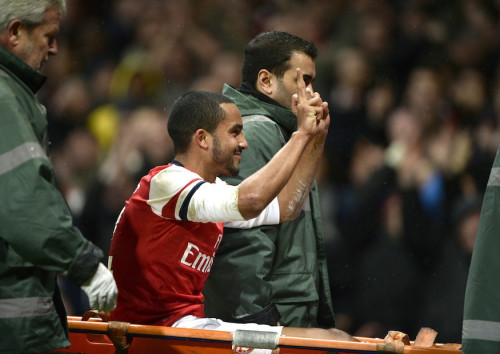 Images have been released of football fans believed to have thrown coins at Arsenal's Theo Walcott as he was stretchered off the pitch with an injury.
The Metropolitcan Police is appealing for witnesses to the coin-throwing incident at the Arsenal v Tottenham FA Cup match at Emirates Stadium on 4 January.
It happened when Walcott, who had fallen near a stand of Tottenham fans, mockingly indicated the '2-0' scoreline as medics took him off the pitch.
A deluge of coins rained down on the England striker and stewards. A number of minor injuries were sustained.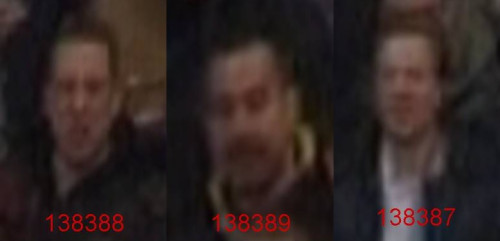 Officers from the Met launched an investigation and have identified three men they would like to contact.
Anyone with information is asked to call the Public Order Crime Investigation Team on 07769 241315.