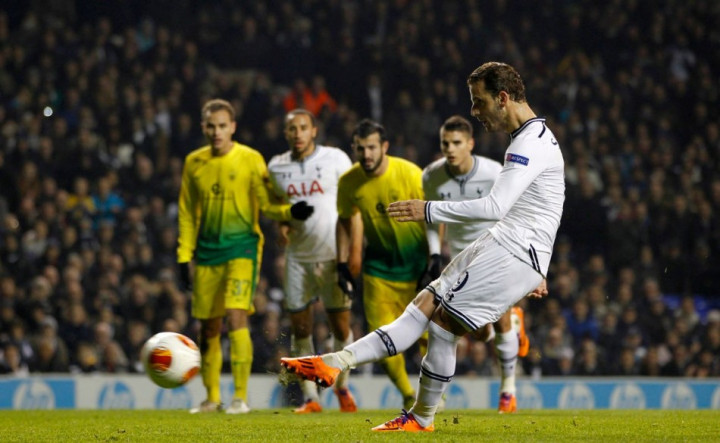 Tottenham striker Roberto Soldado is set to give boss Mauricio Pochettino a major boost after returning to training following an injury.
The Spaniard has missed Spurs last two Premier League games against Liverpool and Sunderland due to stiffness in his neck and back.
Soldado is looking to redirect his career at White Hart Lane after last season he struggled to make the impact expected following his £26m move from Valencia – scoring just six goals in 28 Premier League games.
The 29-year-old striker was indeed linked with a return to La Liga this summer but Pochetinno then rejected his exit as he is short in the attack - with only Emmanuel Adebayor and Harry Kane as his alternatives.
However, Soldado's injury has prevented him from proving his worth to the boss so far during the start of the campaign but he did score one goal in the 2-1 Europa League qualifying first leg win at AEL Limassol.
The Spaniard may be available to replicate his fortune in the Europa League clash against Partizan Belgrade on Thursday, after he confirmed through his twitter account that he has returned to training.
Meanwhile, new summer signing Benjamin Stambouli has expressed his delight for making his Premier League debut during the 2-2 draw against Sunderland last weekend, coming from the bench in the second half.
Nevertheless, the French midfielder admits his disappointment after Harry Kane's unfortunate late own goal cost Pochettino's side the victory.
"It was a powerful game with a good rhythm and not the easiest for my first appearance," he said to Tottenham official website.
"We are all disappointed but Sunderland showed real spirit to come back. I think we should have won this game but hopefully next time, we will do it. I feel good, I feel positive and I will now work hard again to be ready to play."