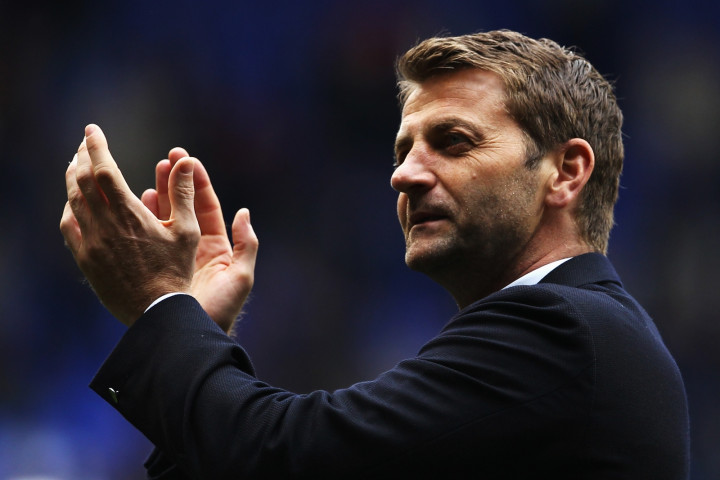 Tim Sherwood would be interested in succeeding Alan Pardew as Newcastle United manager should owner Mike Ashley lose patience due to the Premier League club's terrible run of form.
Pardew has been given a stay of execution at St James' Park after the club's loss at Southampton was the ninth league defeat in their last 12 games but a defeat at home to Hull City this weekend could spell the end.
Speculation has already begun regarding potential candidates to replace Pardew, with David Moyes, Steve Bruce and Tony Pulis all mentioned, while Sherwood – who has been turned down for roles at Crystal Palace and West Bromwich Albion since leaving Tottenham Hotspur – is also a contender.
And former Sunderland midfielder Don Hutchinson told The Chronicle: "I was working with Tim Sherwood and Andy Townsend on punditry duties on Saturday with access to all of the games. I had to rub my eyes in disbelief at what was going on in the Newcastle game.
"When it went to two [nil], I turned to Andy and said: 'If they go down three or four-nil, I think he's a dead man walking.' I turned to Tim and said: 'You'd jump at the chance to take that job, wouldn't you?' Tim's reply was: 'Not half.' I know Alan is still in the job but if he loses it, I actually think that would be a good fit for Newcastle.
"Tim would go in there with Les Ferdinand, who is a Newcastle legend and could tell you everything you need to know about that club, and they would try and play the right way: attacking football.
"When you ask 'Who next?' you probably think about three candidates that jump out at you. Tim is one, Tony Pulis is another and probably David Moyes would be in the frame as well. I think that Tim, with his links to Les, would work well at Newcastle.
"The fact that we're speculating on replacements when Alan still has the job tells you how weak his position is now. He is hanging on to his job because the owner does not want to pay the sort of money that it would cost to change things around."
Newcastle are bottom of the Premier League after just four games of the season and after almost relinquishing a top-half place following a lacklustre end to the last campaign, Pardew is under early pressure.
Sherwood was released six months into his 18-month deal at Tottenham in the summer but has been actively seeking a way back into management having been turned down for a number of high-profile positions in the top flight.
Speaking to Sky Sports News Radio on Monday 15 September, Sherwood said of the pressure on Pardew: "He is a professional, he's been in the game a long time. He's very experienced, Alan, and I am sure he will weather the storm. He's done it previously and I would back him to do it again.
"It's tough but there are a lot of teams who are in tough situations but if they get one or two results, they can come out of the other side."