Tottenham have confirmed that Joe Jordan and Kevin Bond have both left the club, with the managerial duo following Harry Redknapp, who departed from White Hart Lane this month.
Redknapp had one more year to run on his contract with Spurs, but after entering into talks with Daniel Levy over a new deal, it was announced that he would leave.
"This is not a decision the board and I have taken lightly," Levy said at the time.
"Harry arrived at the club at a time when his experience and approach was exactly what was needed.
"This decision in no way detracts from the excellent work Harry has done during his time with the club and I should like to thank him for his achievements and contribution."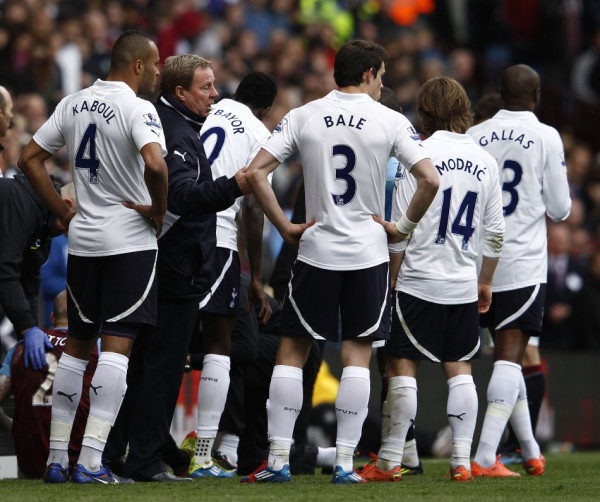 Redknapp insisted that there were no hard feelings between himself and Tottenham, and with the managerial search now on, Bond and Jordan have both now been effectively ruled out of taking over from the man widely believed to be chosen as England manager.
"Kevin and Joe joined after Harry's appointment in 2008," a statement on Tottenham's website read.
"We should like to thank them for their contribution and achievements during their time at the Club and wish them all the best for the future."
As is often the case with finding a new manager for a club, backroom people who the incoming gaffer has worked with are often chosen over people who were part of the prior regime.
Andre Villas-Boas is widely tipped to be in the front line for the position of incoming manager, and yesterday multiple reports claimed that Tottenham were in advanced talks with the Portuguese tactician, despite his denials over the weekend.
Laurent Blanc and Fabio Capello have also been linked with the job, and will now have the freedom of bringing in their own assistants if they do in fact get hired.