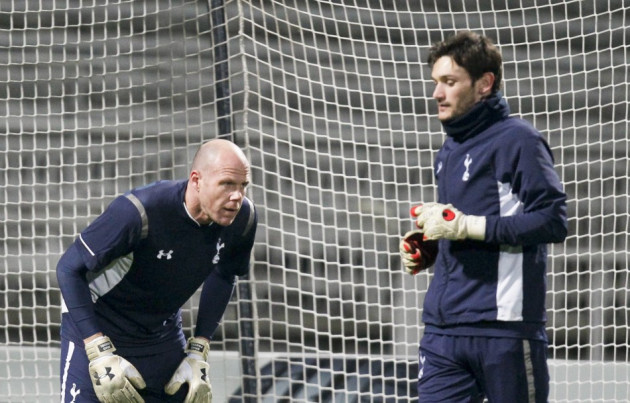 Tottenham Hotspur's veteran goalkeeper Brad Friedel has flown to the US to be interviewed for the vacant manager's job at MLS outfit Columbus Crew.
The 42-year-old has largely played a squad role for the north London club over the past year following the arrival of France international Hugo Lloris, and having already made his intention to step into the world of coaching, Fox Sport suggest the goalkeeper has been considered for the head coach position at his former club.
Friedel has played in the Premier League for 16 years after leaving Columbus Crew for Liverpool in 1997, racking up a Premier League record for most consecutive appearances with 310 for Blackburn Rovers, Aston Villa and Tottenham in the process.
Although the former Unites States international has still proved himself to be an able deputy for Andre Villas-Boas with two clean sheets in his two appearances for the club this season, Friedel is now ready to focus on a career in coaching, as the goalkeeper revealed in June.
"I am currently taking my UEFA A licence and I hope to complete this in one year's time," Friedel said.
"And if successful, I will then move onto my pro license and at that time I will make a decision on what I want to do in regards to coaching/managing. I want to learn as much as I can before I jump into that arena. "
Colombus Crew dismissed former head coach Robert Warzycha at the beginning of September; naming Brian Bliss has their interim coach. Reports suggest Bliss will be allowed to see out of the remainder of the campaign which concludes in December, before the club name a successor.
Friedel is contracted to White Hart Lane until the end of the season but given his coaching aspirations, an agreement that would see him leave Spurs and the Premier League in January should an offer be forthcoming is a possibility.
Such a circumstance could prompt the club to consider bring in another understudy as back up for Lloris. Tottenham's only other goalkeeper in reserve is Heurelho Gomes, whose last appearance for the club came back in 2011.