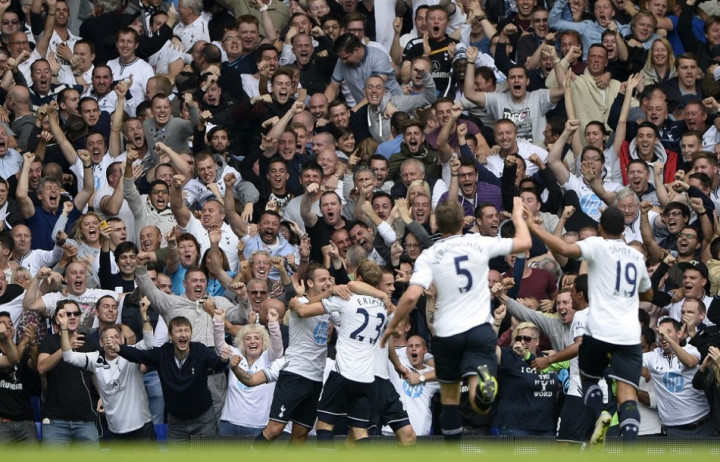 The possibility of hundreds of fans being arrested en masse at a game between Tottenham Hotspur and West Ham has been raised by the Metropolitan Police.
Scotland Yard has issued a warning about the use of the word "yid" by fans ahead of the London derby at White Hart Lane.
The Met said that officers inside the ground will be on the alert for racist"yid" chants. "They will be taking action to stamp it out," said a spokesman.
"Yid" is a prejorative term for a Jewish person which has been adopted by Spurs fans as a defence mechanism against anti-Semitic slurs by rival supporters.
The argument about whether the use of the word by Spurs supporters to describe themselves is racist and offensive has been hotly debated following calls for a crackdown by FA and public figures.
Spurs fans' claims that their use of the term was not offensive have failed to hit the mark. The Football Association recently added the word to its banned list, alongside terms such as "n****r".
Chief Supt Mick Johnson will be match commander at this Spurs-West Ham game. He said: "This topic has been debated at length but our position is clear: racism and offensive language have no place in football or indeed in society.
"Those supporters who engage in such behaviour should be under no illusion that they may be committing an offence and may be liable to a warning or be arrested."
The police stance clashes with prime minister David Cameron, who insisted that fans chanting "yid" should not face arrest.
One supporter predicted that stopping use of the word completely would be next to impossible. Richard Hughes, 33, told IBTimes UK: "It's never going to happen because they will be ejecting thousands of people from the ground."