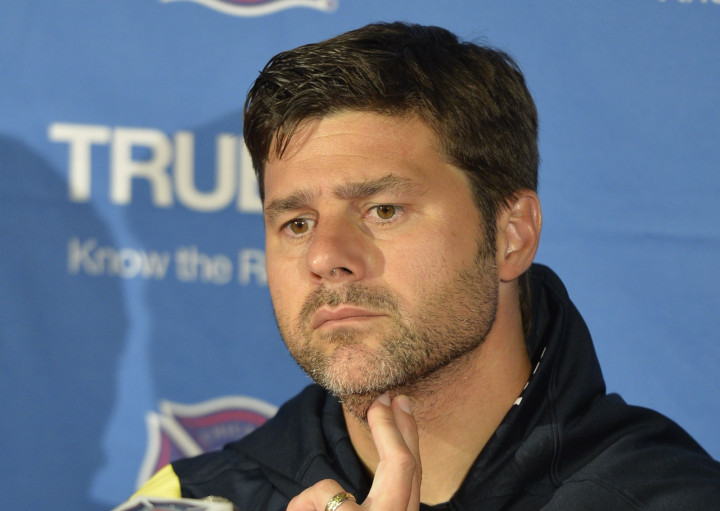 Tottenham Hotspur manager Mauricio Pochettino is hopeful of making further additions to his squad in the summer transfer window despite chairman Daniel Levy's intension to reduce spending.
Spurs blew in excess of £100m last summer on seven new players to offset the loss of Gareth Bale but the club were unable to follow that investment with Champions League qualification as both Andre Villas-Boas and Tim Sherwood were sacked.
With Tottenham set to move into a new stadium in 2017 the club are under pressure to tighten their spending, but despite these fears Pochettino wants to supplement his squad with new players after making just three signings thus far this summer.
"I'm happy with the squad," he said. "From the outside you can see Tottenham have unbelievable players, which is true, but we can improve.
"We will try and add some players but we don't expect many changes because the club, over the last season, made some unbelievable investment in the squad and we want to develop those players.
"At the moment we are starting to analyse every player," Pochettino added. "It's a lot different seeing a player from the outside and getting a feeling for the player [in training]. It's important to get a feel for them and then take a decision."
Ben Davies, Michel Vorm and Eric Dier have all joined Tottenham this summer but the club are in need of a new forward with Emmanuel Adebayor having endured a disrupted pre-season while Roberto Soldado struggled in his first season in English football.
Among those players Pochettino hopes can contribute this term is Erik Lamela, who after a horrendous first season at White Hart Lane has impressed in pre-season.
"We know the Erik Lamela from Argentina and Italy," Pochettino explained. "But he is still young and the Premier League is the most difficult league to play; the style, the language.
"But after one year we believe that Erik is ready to show his quality.
"Will he play as a No 10 or out wide? It depends on the situation. My philosophy is to give a freer style with good organisation but not only with Erik; with other players as well."