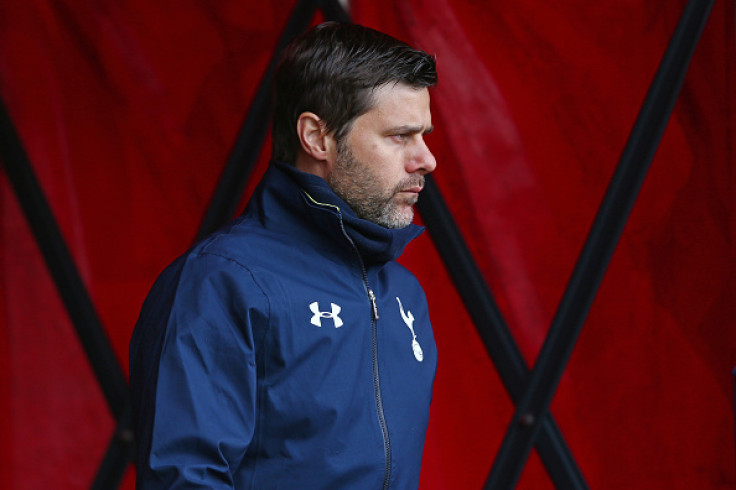 Tottenham Hotspur manager Maurcio Pochettino tore into his players after their 2-1 Europa League loss against Anderlecht on Thursday night (22 October). He blasted them for their lack of focus, which let the Belgian side back into the game after Spurs had taken an early lead through Christian Eriksen.
The hosts were caught off guard as the Danish midfielder took advantage of a mix-up with the back four to give the north London club the lead in the fourth minute, but it lasted for just under ten minutes as Guillaume Gillet rifled home from a Steven Defour corner. This gave the home side the advantage and took the momentum away from Spurs. Pochettino believes his team took their foot off the pedal after scoring the first goal and believes this complacency was the main reason for the defeat.
The former Southampton manager was furious with his players for putting their chances of making the knockout phase in jeopardy, as they now have to win their next encounter, which is at home against the same opponent. The manager, though, is glad, as he believes that the pressure will force his players to stay focused for the entire 90 minutes rather than just at the start of games.
"Angry, frustrated, disappointed. I don't know which word is best to describe me," Pochettino fumed after the 2-1 loss, as quoted by the Mirror. "I think that we started the game very well, scored for 1-0 and then created some clear chances to score two or three goals, but you have to look at how the game changed on set pieces.
"On the first chance they scored, after that there was another big chance for them and it was difficult to come back into the game and play like we started the match," the Argentine manager is quoted as saying on Tottenham's official site. "When you are the best team on the pitch after 10 minutes and believe you can win the game, you need to win the game. Your focus needs to be 200 per cent. But when you lose your focus, the dynamics change quickly."
Tottenham are currently in the third place in Group J with four points, level with second-placed Anderlecht, and one point behind leaders AS Monaco, who beat Qarabag on Thursday. The north London club will have to win their next game against the Belgians and take a strong team to face Qarabag in Azerbaijan to ensure their progress to the knockout stage of the competition.
"We're under pressure now. We must win in 15 days. But I am happy about that. We need to feel the pressure, because today, we don't feel the pressure after 10 minutes – it seems it was an easy game."