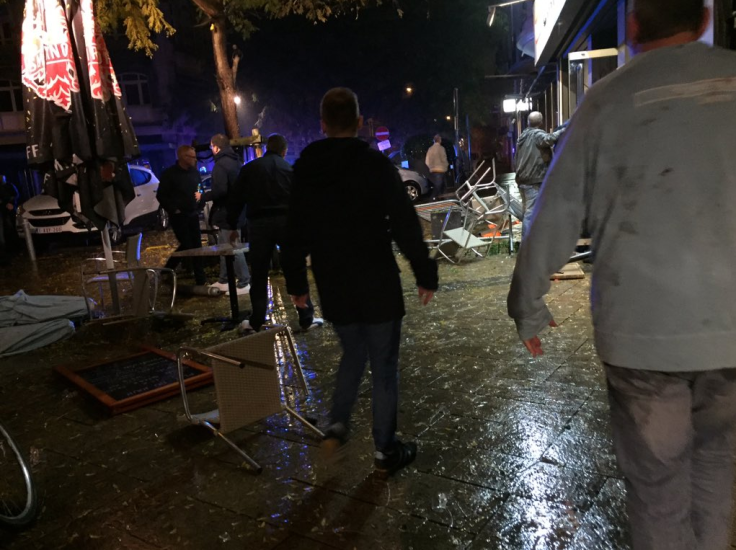 Travelling Tottenham supporters have been attacked in Brussels ahead of the club's Europa League clash against Anderlecht. Around 50 Spurs fans were drinking in a bar, when up to 100 rival supporters stormed the establishment and laid into them, seemingly without provocation.
The incident took place in the Belgian capital last night (21 October). Police interviewed Tottenham supporters on location and took their passport details. Police are still investigating the matter, but confirmed that Anderlecht supporters were responsible.
Speaking to the BBC, a bar worker confirmed that it was an unprovoked assault and Tottenham fans "did not do anything to cause problems". Marie Elizabeth said: "We had Tottenham fans and suddenly people came from outside
"They started hitting people with chairs, tables and glasses - whatever they found," she added. "It was very scary because it is the first time something like this has happened in the area. It wasn't expected and we didn't know what to do," Elizabeth continued. "Thank god someone was by the door and they tried to close it, so they didn't come inside. If they had come inside I don't know what was going to happen.
"A lot of people from England were hurt. We called the police and the ambulance and they came for first aid."
The violence persisted for more than 20 minutes and resulted in smashed windows and broken chairs and tables being scattered on the street. According to reports, one person was badly hurt as a result of the attack.
Tweeting their outrage at the treatment from rival fans and police, one Tottenham supporter said in a series of tweets: "Spurs fans have just been attacked in a pub. Few with some bad cuts, lots of blood!
"Spurs fans all in a pub, out of nowhere 50+ come running up the road throwing glass, chairs the lot. Absolute carnage!
"The most Infuriating thing is Spurs fans had to give up their passport details! We did nothing wrong!
"Maybe 40 Spurs if that, no singing just having a quiet drink. Disgraceful from the Belgians!"
In 1984, a Tottenham supporter was shot dead in Brussels ahead of the first leg of a UEFA Cup Final between Spurs and Anderlecht.