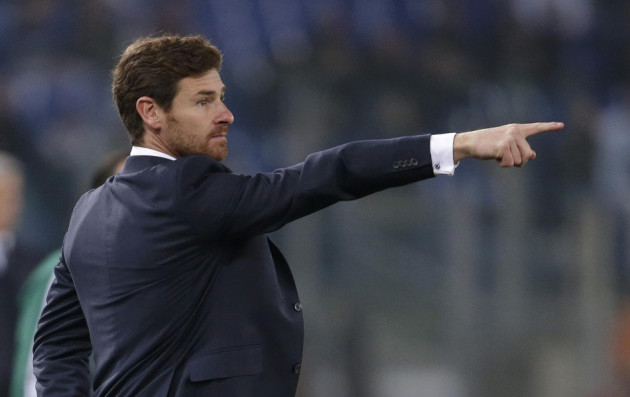 Tottenham Hotspur manager Andre Villas-Boas claims the race to win the Premier League title this season will be "tightest in years."
The north London club are enjoying a great start to the season after winning four out of their first five games, only to lose 1-0 to the Gunners at the Emirates. Spurs are level on points with league leaders Arsenal, with superior goal difference giving the edge to Arsene Wenger's side.
AVB will face Chelsea at White Hart Lane for the Premier League tie on Saturday. The former Blues manager believes a match against the Europa League winners will test his side's ambition to win the title this season.
"This will probably become the tightest Premier League in years. It's important for everybody [to win this game]. At the moment we are on a good run, but there are no clubs on maximum points and this year will be very tight at the top. It would be extremely good to build on our positive start, especially against a good team," AVB explained.
"[Manchester] United are struggling for points, but they have played all the top team at the beginning of the season. We want to do well against a team that won the European Cup two years ago, won the Europa League that we wanted so much last season."
"This is the kind of game that you can measure the kind of challenges you might have," Villas-Boas told reporters. What is happening to us now puts us in a positive mood and we have to collect as many points as possible based on the positive mood we are developing, but it can change very, very quickly," he added.
Chelsea have managed just two wins in their last five matches played in all competitions, with their 2-0 away win over Swindon Town and a similar result against Fulham in the league being the only two victories.
Spurs have added seven new players to the squad in the summer while allowing Gareth Bale to complete his world record move to Real Madrid. AVB would be hoping to register his first win over his previous employers, since the Blues gave him the marching orders in 2012.