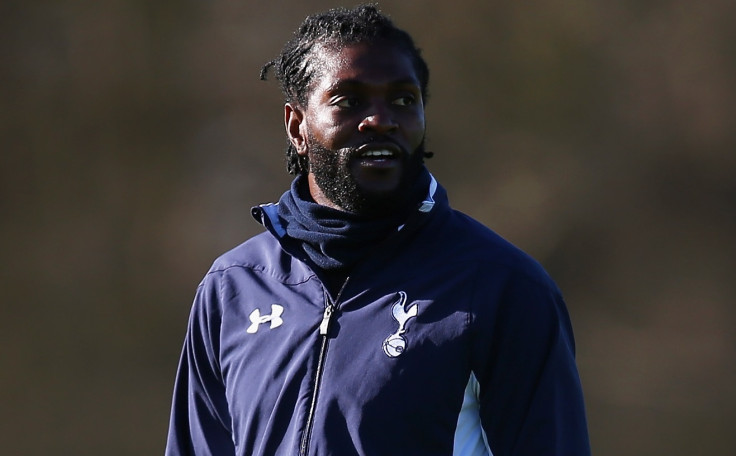 Togo manager Tom Saintfiet has said Emmabuel Adebayor will not be called up for his national team ever again, after the out-of-favour Tottenham striker ignored a call-up for an African Cup of Nations qualifier with Djibouti on 4 September. Saintfiet compared the player to a "bad date".
In June, Adebayor warned the Togo manager that he was unsure if he would return to the national side after he was stripped of the armband for a game against Liberia. "I need to know whether he really needs me in the team or not," the striker said. "I have been the captain for seven or eight years and then one morning I'm told I won't be the captain – that means that we can go to Djibouti and he will put me in the stands. So I'd rather quit the team than be sidelined or put in the stands there and I think this will be better for me and the team."
And Saintfiet has now revealed that the striker eventually decided against joining the national team for the 2-0 victory over Djibouti, without contacting them to explain why.
"If you are dating a woman who does not want to respond positively, then you must look for another woman," the manager said, as quoted by The Guardian. "For me, it is clear that he is a player who does not want to play for his country any more.
Adebayor is also yet to make an appearance at club level this season after Mauricio Pochettino left him out of both the Premier League and Europa League squads, despite a shortage of options in attack following the departure of Roberto Soldado to Villarreal and the failure to sign Saido Berahino from West Brom.
West Ham were interested in securing Adebayor's but club chairman David Gold later revealed they gave up on the deal due to the cost involved.