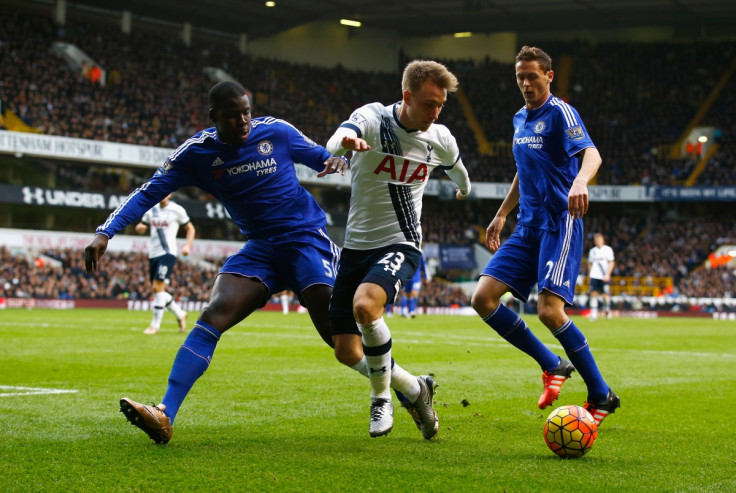 Tottenham Hotspur midfielder Christian Eriksen has detailed the events surrounding his trials with Premier League champions Chelsea and how he failed to impress Barcelona as a youngster. Eriksen underwent a series of trials across Europe but eventually joined Ajax in 2008.
As a youngster at Odense in his native Denmark, Eriksen was highly regarding across Europe and his ability saw him attract interest from a host of big-name clubs. Aged 14 he began to have trials with major clubs on the continent, and would end up moving to the Netherlands where he would be part-educated by Dennis Bergkamp.
Eriksen went for trials at both Chelsea and Barcelona, with varying levels of success. In England, he twice went to play for the west London outfit before deciding against a move, while at Barca he was unable to impress academy coaches.
"Me and Rasmus Falk, my team-mate from kids football and also Odense, went to Chelsea on trial," Eriksen explained to The Daily Mail. "I also went back the next year and had to think what I wanted. I played three games at Under 18s — versus Millwall, West Ham and some other team. We ate together with first-team players and you see Jose Mourinho and Didier Drogba walking around.
"But the whole thing was really different to Denmark, where everyone goes in and everyone goes out, no problem. Relaxed. Chelsea, boom, the door closes behind you and stays closed. It would be too big a step for me as a person back then."
"At Barca, we played a match against the Catalonia national team when I was there," he added. "I touched the ball three times in 90 minutes. Literally. I was running around, all quiet, saying, 'Here, play to me', but no. Then to the other side, 'Here, play me'. No? OK, to the other side, 'Here, play me'. No. I did that for 90 minutes.
"I don't know what happened. Training was good, but in this game I was thinking, 'I am not going to get the ball at all'. Maybe it's because all the guys were speaking Spanish. I learnt to be more aggressive in getting possession."