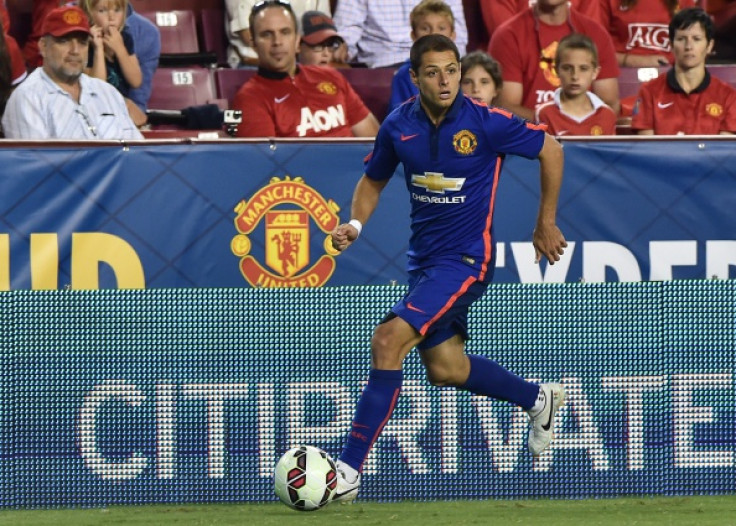 Tottenham are interested in signing Javier Hernandez this summer from Manchester United to replace Emmanuel Adebayor, according to the Mirror.
Spurs have a dearth of quality back-ups at the front, with both Adebayor and Roberto Soldado misfiring heavily last season. However, Harry Kane's emergence out of the blue has alleviated the need for Tottenham to invest in a first choice striker to lead the line, but need quality replacements to take the load off Kane, who has been an asset for the club in the recently concluded campaign.
Hernandez, who spent a season long loan at Real Madrid would fit the bill at Tottenham, as he has the eye for the goal and the ability to be at the right place at the right time. Adebayor is likely to complete a loan move to Aston Villa in the near future as Tim Sherwood looks to invest in a quality striker to compensate for the loss of Christian Benteke to Liverpool.
Tottenham are planning a bid for West Bromwich striker Saido Berahino who is unlikely to leave the club this summer, according to the Daily Telegraph, and with Louis van Gaal looking to keep Hernandez with the club next season, the prospects of landing the Mexican look particularly bleak for Spurs. The Dutchman currently has only Wayne Rooney as the only experienced frontman at the club after letting Radamel Falcao and Robin van Persie leave the club.
Hernandez would offer a different option to Rooney and is expected to join the club for their pre-season training after taking a break following his exertions in the recently concluded Copa America tournament. The striker is likely to play a part in United's final pre-season game against Paris Saint-Germain on 29 July in the final game of the international Champions Cup.
"(Rooney) is our striker. Probably he has to prove it," Van Gaal said, as quoted by the Express.
"I have full confidence that he shall do that. He is also the captain of the team so he shall play a lot of times in the striker's position.
"Normally we shall have a lot of matches so Chicharito (Javier Hernandez) can also play in that position," he added.