Tottenham goalkeeper Hugo Lloris has warned the club's hierarchy that they must achieve Champions League football year-after-year if they are to keep hold of their best players.
The north London club managed to finish in fourth place last season but missed out on the chance to play in Europe's elite competition because Premier League rivals Chelsea won the Champions League with victory over Bayern Munich.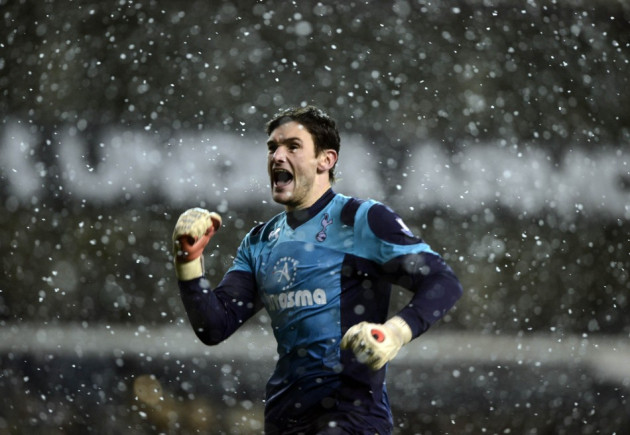 Spurs are desperate to make sure of qualification this season and are hoping to overtake Chelsea who are just one point above them in third place - the final automatic qualifying position.
With Luka Modric declaring that he left the club to further his career, Lloris has warned that they must become an established name within the competition in order to make sure star players like Gareth Bale do not leave.
"We have good players, we have a good team, we want to grow with Tottenham and Tottenham need Champions League," said Lloris, as quoted in the Mirror. "But it's not about playing just one year in the Champions League.
"It's about playing there many years, every year. I think we are in a good way and that the Premier League is very difficult. There are a lot of great clubs, great teams so we have to be consistent.
"We play this sport to play at the highest level and the Champions League is the best competition for a player.
"Of course I think economically it's an important thing for the club so maybe the club need it to keep all the best players."
The France international also believes that missing out on the Champions League last season is driving the players forward as they desperately seek to avoid a repeat of last year.
Spurs had looked well placed for a top three finish but suffered a difficult second half of the season and were forced to settle with fourth.
"All my team-mates were frustrated last season because they did well," added Lloris. "They finished fourth but with Chelsea's win we couldn't play this competition this year but we have the ambition to build something with this club."
Tottenham still have to face the likes of Arsenal, Liverpool, Chelsea and Newcastle, but Lloris believes that the side is strong enough to pick up results against their rivals and secure that vital top four finish.
"Our objective is to stay in the top four but if we can gain one place it would be a good thing for us," he said. "The season is very long, though, and I think we will have great games against Chelsea, against Arsenal and next week against Newcastle.
"It's difficult to say anything about this now but we have the ambition to stay in the top four and we have to do it."