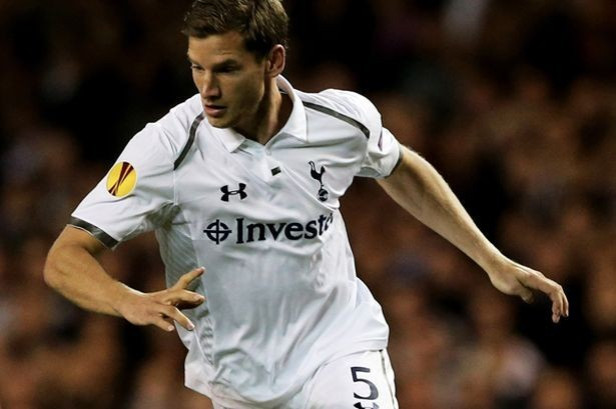 Tottenham defender Jan Vertonghen claims that current Spurs squad are no better than last season despite the club's huge £100m overhaul last summer.
Following Gareth Bale's £91m departure to Real Madrid, Spurs spent around £100m on Erik Lamela, Roberto Soldado, Christian Eriksen, Vlad Chiriches, Etienne Capoue, Nacer Chadli and Paulinho. This big spend was part of their plan to bolster the squad to secure Champions League football.
However, after latest 1-0 defeat against Arsenal, they are fifth, seven points away the top four despite having played three more games than Manchester City and one more than the Gunners.
Vertonghen says that while their top four rivals have improved, Tottenham have stood to the same level than last season.
"We haven't improved on last year. I think the top four are stronger than last year and we've stuck to the same level," Vertonghen told the Evening standard.
"I don't want to look at the table at the moment, as I think the gap will look very big. What needs to happen in the summer? That's something for the chairman and for the manager. I can't say that."
And even though he still hopes to finish in the top four he refused once again to commit his future to White Hart Lane.
"I'll try to do anything until the end of the season for this club. It's an unbelievable club and I'm happy to play here so I'll leave it at that."
Meanwhile his teammate Sandro Raniere laments about the Arsenal defeat, although he claims Tottenham players did everything they could to win.
"We showed passion, won every ball and gave 100%. It was just one shot and they scored. We gave everything, we pushed, but it wasn't enough," he told Tottenham's official website.
"We just needed a goal. Chadli was a good chance, Ade as well, I think we had a lot of chances. I know this means a lot to everyone. It's the biggest game and we lost. It's difficult. We have to stay together and I know the fans are with us."