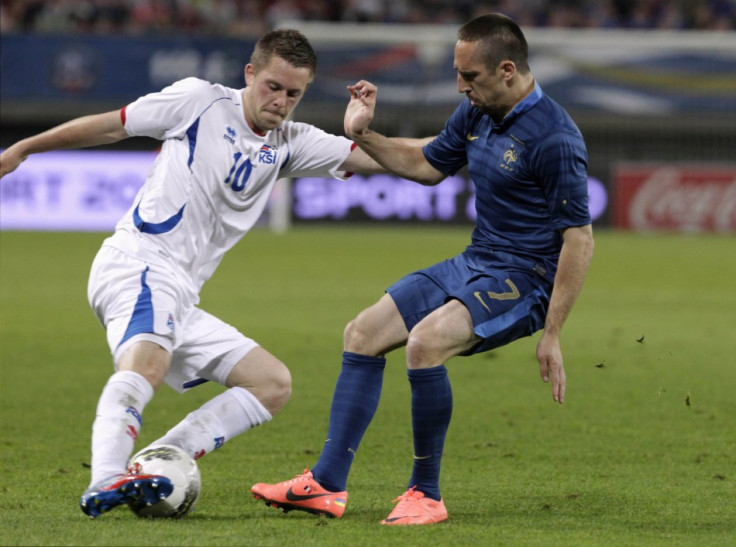 It is a fact of professional football that new signings do, sometimes, take time to settle in and get their act together. After all, a sea change in culture, lifestyle, food and even footballing philosophy can be difficult to get around, even if you are a professional footballer.
Tottenham's new recruit, Gylfi Sigurdsson, has had absolutely no such problems though. The Icelandic international has slotted in seamlessly into Andre Villas-Boas' semi-new look Spurs line-up, as evinced by him opening his London account with a goal against Stevenage, in a pre-season friendly. Granted the 22 year old midfielder has prior experience of the Premier League - his time on loan with Swansea City, where he established himself as a top player, returning seven goals in 18 appearances - but to click immediately into gear, alongside new team mates and with the Luka Modric saga rumbling on in the background is impressive.
"Gylfi has tremendous goalscoring attributes. We have seen him open his account with a great goal, which is important for him. He has a real eye in front of goal. That's vital in a player. I'm sure there's more to come during the season," a visibly pleased AVB was quoted as saying by The Sun, adding that he expected several more from his young star.
The £8m signing, however, is a bit more pragmatic and has admitted he would be more pleased if he could carry this form over into and through the new season.
"It's always nice to score - it probably would have been better to score in the Premier League - but it was good to get my first goal of the season and it will give me confidence for the next couple of weeks. The manager [Andre Villas-Boas] has kept me calm, he's just said to keep my head down and train hard," the former Hoffenheim player said in the Daily Mail, "Hopefully I can continue how I played for Swansea for Tottenham and do well for the team, score some goals and set up some goals."
Meanwhile, Sigurdsson has confirmed AVB will look to play him in a similar capacity as former Swansea boss Brendan Rodgers did, when the two were together at the Swans - as a second striker.
"That role is very similar to how I played at Swansea," said Sigurdsson, in the Daily Mail report, "It's right behind the striker and I enjoy it a lot. Hopefully I can play in that role here and do well for the team."
Finally, Sigurdsson also spoke on the prospect of the club losing Modric and although he admitted the Croatian was a world-class player, he added Spurs were a big club in their own right and could replace Modric if necessary. Incidentally, the speculation is Sigurdsson himself might become the Croatian midfielder's replacement.
"Will Tottenham still compete and do well even if Modric leaves? Yes," he explained, in the London Evening Standard, "He is a world-class player and when you are a top-class player you will be linked with other clubs and [in Madrid] he is probably going to the biggest club in the world. But Tottenham is such a big club that I think even though a top player like Luka might leave they will probably bring someone in."
FC Porto midfielder Joao Moutinho has also been spoken of in connection with Spurs, although it is understood they have yet to make a formal offer. Should the transfer go through Moutinho will reunite with AVB, who managed him when the latter was also at the Portuguese club.