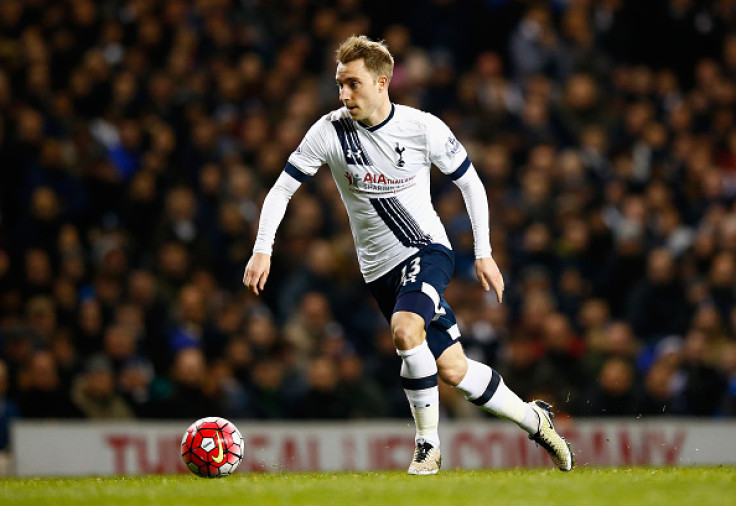 Christian Eriksen has dismissed Tottenham Hotspur exit talks, after his agent was reported have revealed that his client will leave England after the country voted to leave the European Union. The European players will have to get a work permit, similar to players who arrive from South America, as the privilege of free movement will not be available following UK's exit from the EU.
The Denmark international is a key player for the north London club and played a key role during their title challenge last season. The club are keen to hold on to the former Ajax midfielder and have offered him a lucrative new contract to extend his current deal which expires in the summer of 2018.
Eriksen had already hinted that he will remain with Spurs next season after they qualified for the Champions League. He is also hoping that the club can attract top players following their entry into Europe's elite club competition. But the player's agent, Martin Schoots, was quoted as saying that he would take his client out of the Premier League following Britain's exit from Europe.
"We are underestimating the danger. The truth is that half the Premier League players will see their work permits turned into scrap paper. In a situation like this, I'd take my client away from Tottenham," Schoots told Italian publication La Repubblica, as quoted by the Sun.
The 24-year-old midfielder, however, has denied that his agent made the comments with regards to Eriksen leaving White Hart Lane following the referendum on 23 June, which will make it difficult for English clubs to recruit the players from across Europe.
"Strange news item!!! My agent never spoke about this EU subject," Erikson wrote on his official Twitter account.
While the UK voted to leave the EU on 23 June, it will at least two years before the UK will officially leave the economic alliance. The right of EU citizens to live and work in the UK may feature in future trade deals between the continental bloc and the UK.