France manager Didier Deschamps has claimed that Hugo Lloris was unhappy about Andre Villas-Boas' comments that he would be a back-up striker for Tottenham this season, with the manager praising the efforts of current stopper Brad Freidel.
Lloris made the move to White Hart Lane on deadline day, with the highly-sought after target joining Villas-Boas in an overhaul of the squad that included the exits of Luka Modric and Rafael van der Vaart.
And though Tottenham have made good use of Freidel since his move from Aston Villa, Deschamps claims that Lloris believed that he would get more opportunities with the first team than he looks likely to.
"Hugo has not appreciated the statements of his coach," he told L'Equipe. "I am not going to create a problem that I do not need today. But if it were to happen then it would need some consideration."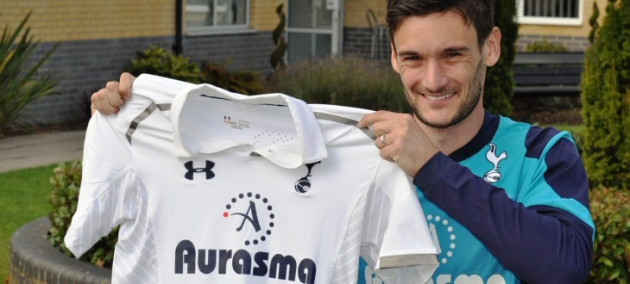 If Lloris only receives limited game time for Tottenham, his position in the France team could be jeopardised. And Deschamps commented on the issue: "I do not want Hugo to find himself in this situation."
Tottenham are still settling into their new style of play under Villas-Boas, who took over when Harry Redknapp was told his services wouldn't be needed any longer by the club in the summer.
The club have two draws and a loss to their name so far this season, and after a disappointing performance against Norwich at the weekend, fans have been left feeling disillusioned, despite a successful transfer deadline day for the club.
But with Emmanuel Adebayor still adjusting back into life at White Hart Lane, and new signings Clint Dempsey and Moussa Dembele having only just arrived at the club last week, there is still some work to do before the squad play together as a unit.