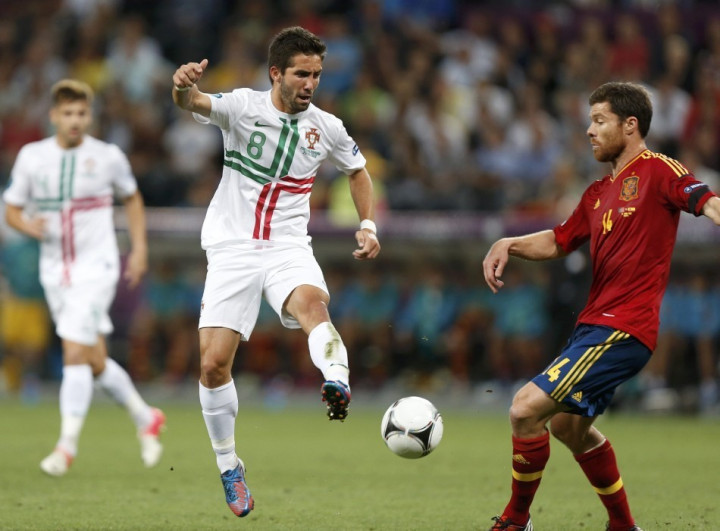 Tottenham will reportedly return for FC Porto midfielder Joao Moutinho in January. However, the White Hart Lane club may not be willing to pay quite as much as they were in the summer.
Spurs were linked with a move for the 25 year old international all through the summer, particularly as rumours of Croatian playmaker Luka Modric moving to Spanish champions Real Madrid gathered steam. Tottenham boss Andre Villas-Boas is a known admirer of the former Sporting Lisbon player, who had an excellent campaign with his national team at the 2012 European Championships. Therefore, when Modric finally signed for Madrid, it was expected Moutinho would arrive as his replacement.
As transfer deadline day approached, it was believed the two clubs had ironed out an agreement for the player's transfer. Unfortunately, late on 31 August it was revealed that a portion of the player's economic rights were held by a third-party investor - which is not allowed under Premier League rules. The subsequent discussions led to Porto raising the player's valuation from £22m to £24m at the last minute, angering the London club's representatives.
Goal.com now reports the club could come back for the Portuguese international in January but there is little chance club chairman Daniel Levy will offer the original fee.
"On a point of principle, there is very little chance that Spurs will offer £24m for Moutinho again. There are plenty of good players out there and we are always looking for value in the market," an inside source was quoted as saying.
In any case, Porto may be unlikely to listen to January offers for the player. The club has just received £32m for Brazilian forward Hulk, who transferred to Russian club Zenit St Petersburg. Incidentally, Moutinho was also a Zenit target, with the midfielder joining Manchester United attacker and compatriot Nani on the club's wanted list. A £25m fee was reportedly agreed with United for Nani but exorbitant wage demands on the Portuguese international's part led to the deal being scrapped.
Tottenham are presently 14th in the Premier League after a disappointing return of two points from three games. AVB's new-look Spurs side are yet to win their first league game of the campaign and will hope to do just that when they travel to face newly promoted Reading on 16 September.