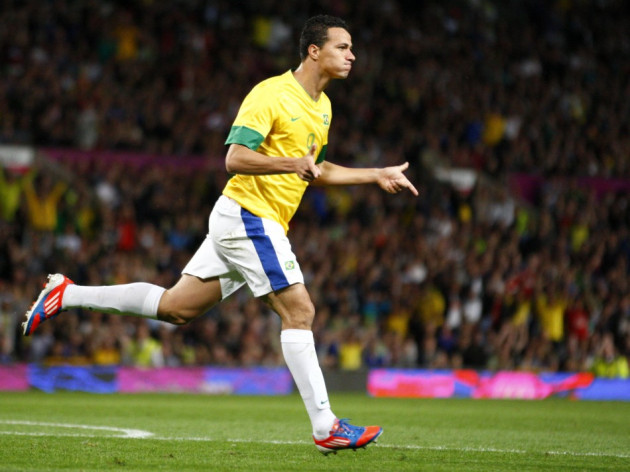 Napoli are hopeful of stealing a march on Tottenham Hotspur in the race to sign Leandro Damiao as Rafa Benitez looks to further improve his new squad.
Damiao has become a long-term target for Spurs over recent seasons and as Andre Villas-Baos looks to improve his striking line-up in the wake of Jermain Defoe and Emanuel Adebayor having disappointing seasons for the side, it would appear Damiao is the perfect fit for the north London club.
And with the recent signing of Paulinho it seems Villas-Boas is happy to dip into the Brazilian market, though Sky Italia is reporting that the club are now facing tough competition from Napoli if they hope to secure Damiao's signature this summer.
At the start of May Internacional president Giovanni Luigi insisted that Napoli were not in the running for Damiao and Tottenham were leading the race for the 23 year old.
He told reporters: "Recently we talked with Tottenham, Leandro is very likely to play games in England in the coming year. On the other hand we can exclude Napoli."
But now it seems that Benitez has been working hard to get on side with the President, who appeared to be upset that the Italian outfit had spoken to Damiao's agent before the club.
While Napoli have so far had a €18m bid turned down for the hitman - Internactional claim Damaio is worth €25m - Benitez believes that with ongoing talks the side can beat Tottenham to his signature.
Southampton were also believed to have been interested in Damiao, but with the likes of Tottenham and Napoli chasing, who can both offer European football - with the latter offering Champions League - a purchase by Mauricio Pochettino would be difficult.
The Italian TV station claims that Napoli are hopeful that the deal can be done for Damiao in the coming days, which would be a huge blow to Tottenham if it does go through.