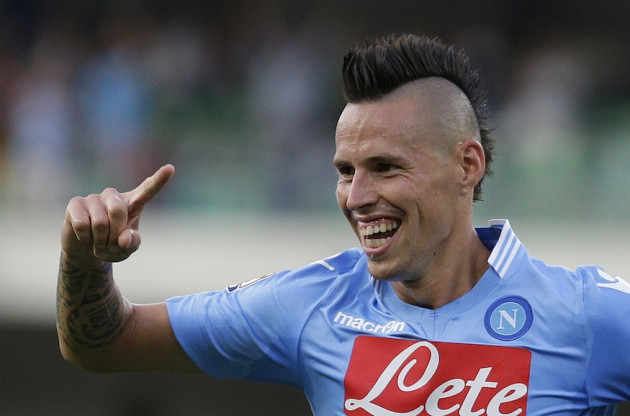 Rafa Benitez believes that Napoli playmaker Marek Hamsik would be worth more than Gareth Bale if he was ever placed on the transfer market.
Bale sealed a record-breaking deal worth close to €100m to make the move to the Spainsh giants in the last days of the summer transfer window, leaving many to question whether he was worth the huge fee.
With Bale likely to start for Madrid this weekend all eyes will be on the Wales international to live up to his billing but Benitez says he's far more interested in his own attacking star, insisting that Hamsik will set both the Serie A and Champions League on fire this season.
"Is Bale worth the €91m Real Madrid paid for him? In this market certain clubs come for the big players, they pay and walk off with them," Benitez told Mediaset.
He added that Hamsik is different from Bale because he is "priceless" and is "not for sale and nobody at the club wants to lose him".
A very similar case existed with Bale, with Tottenham desperately trying to keep hold of the 24 year old amongst growing speculation he wanted to move to Madrid.
Hamsik himself has been the subject of transfer rumours in recent years, with Chelsea and Manchester City often connected to moves for the 26 year old. But this summer the Slovakia international signed a new deal with Napoli keeping him at the club until 2018, putting an end to any speculation over an exit.
It is certainly a big help that Napoli hold big ambitions this season with the side already qualified for the Champions League and looking to push Juventus for the title. With the acquisition of Benitez as manager and a spending splurge over the summer to replace Edinson Cavani, the side are intent on showing they are a power in Europe once more.