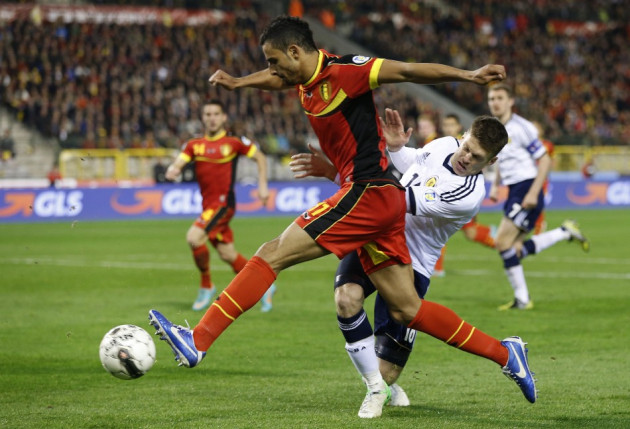 Nacer Chadli's agent has confirmed that there is initial interest from Tottenham in the FC Twente winger and believes that the situation surrounding his future can be clarified in the next week.
Reports were circling on Monday that £7.75m-rated Chadli had turned down offers from Swansea City and Shakhtar Donetsk, with the winger starring for his side last season and showing a great deal of potential after scoring 13 times in 30 appearances.
And agent Daniel Evrard has confirmed such reports, but insists that the situation should be sorted out this week as he waits on Tottenham to make a move.
"We hope for some clarity this week," he told Dutch paper De Telegraaf. "We hear a lot about Tottenham but the club will have to put up a concrete offer first.
"So far, only Swansea and Shakhtar have made concrete offers and are still options, even though Nacer decided not to go to them."
Tottenham are reportedly on the lookout for more attacking players as Andre Villas-Boas reflects on a season which despite achieving the club's highest points tally in their Premier League history, saw them miss out on Champions League football to Arsenal by a single point.
Gareth Bale was heavily relied on during the campaign and when both he and Aaron Lennon suffered from injuries in the 2012/13 campaign, Tottenham's results were equally damaged.
At 23 years of age Chadli will be looking for a move to a big club that can offer European football to showcase his skills in the lead up to the 2014 World Cup.