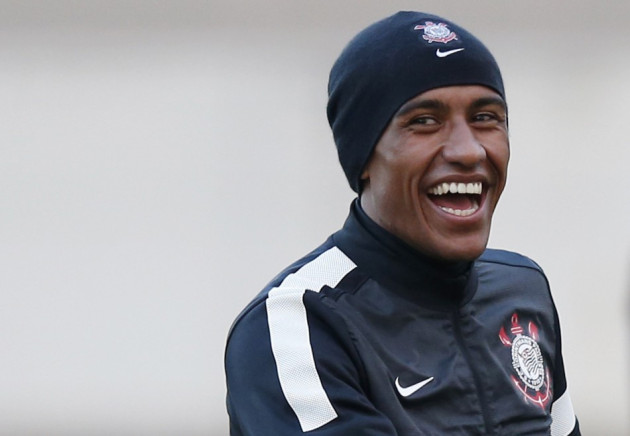 Iminent Tottenham Hotspur signing Paulinho reveals he nearly quit football entirely after tough spells in Lithuania and Poland.
Paulinho began his youth career with Brazilian side Pao de Acucar Esporte Clube, but received the opportunity in 2006 to make the move to Lithuanian side FC Vilnius.
He spent a season there before securing a move to Polish side LKS Lodz, but after another campaign of receiving limited game time he returned to his former Brazilian club, before earning a deal with Corinthians in 2010.
The move away and then back to Brazil was taxing on the 24 year old, and he admits he almost considered quitted football, but his wife turned him round.
He told ESPN: "After what I went through in Lithuania and Poland, my wish was to quit football.
"I thought I couldn't go through all that work again to become a great player. I said to myself, I don't need this, I don't depend on football. But my wife approached me and said, if you do this, I think it will be a lack of respect to your parents, because my parents supported me in football since I was five years old.
"She said: I think it will be bad for you but it will be worse for them. They will be the ones who will suffer. And then she said, and another thing, you don't know anything but to play football."
Paulinho's decision to stay in professional football has proven to be the right one, with the Brazil international finding his feet at Corinthians and now looking close to sealing a deal for a move to the Premier League.
Tottenham are believed to have forked out £17m to secure his services, and Paulinho insisted it didn't take long to make the decision to join the north London club.
"I'm leaving a great club like Corinthians and joining another great club which is Tottenham," he explained. "I made my decision yesterday, even deciding in only one day. I know it's the correct decision and I will not regret it."