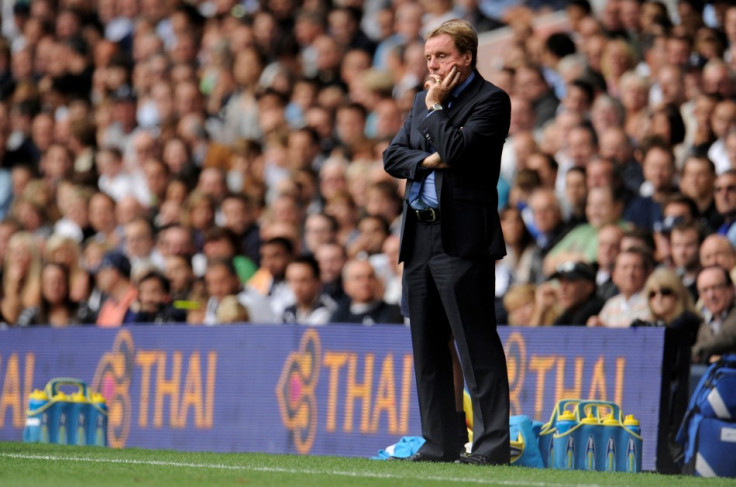 Tottenham have been particularly quiet this transfer window, though Harry Redknapp has certainly been quite vocal over which players he might be chasing before 11pm strikes on deadline day.
Redknapp was said to be pursuing Marseille star Loic Remy, though the French outfit have insisted on many occasions that he is not for sale at any cost this month.
The Spurs manager also admitted at the start of the month that he likes Chris Samba and Gary Cahill, and through Cahill has now left Bolton for Stamford Bridge, Samba is still available, should his club give in to his demands and allow him to leave.
Samba put in a transfer request at Blackburn two weeks ago, and after Steve Kean insisted the defender wasn't to be sold under any circumstances, Samba hit back in an interview claiming that Blackburn's owners had broken promises made last year, and that he believed the club were valuing him too highly.
With this in mind, Samba will be pushing for a move on deadline day. Tottenham may not be willing to meet Blackburn's evaluation of a player that they're not pressured to sell before his contract runs out - and Samba's current deal at the club runs out in 2015.
Redknapp insisted over the weekend that he isn't desperate to sign anyone, and the Englishman looks unlikely to make a big-money signing.
"It's difficult, I doubt if we'll do anything really now," he said, as reported by ESPN. "It'll be hard to do anything.
"I haven't been chasing the chairman, we haven't been desperate. The chairman's not been pushing me to do anything.
"There's a couple of players that we like but you're not going to get them in at this stage."
Players could also be on the out from Tottenham on deadline day, with Roman Pavlyuchenko and Giovani dos Santos both set for exits. While dos Santos is reportedly close to a deal to move to Spain, Pavlyuchenko has had his contract extended, but that hasn't stopped the striker from being connected with an exit for the right price, with the star's agent insisting he wants to leave when the opportunity becomes available.
One player who has been relatively quiet after a very busy summer is Luka Modric - the playmaker put in a transfer request last transfer window, but has since committed his future to Tottenham. And particularly with Spurs displaying form that has left them above his preferred destination in the summer, in the form of Chelsea, it looks unlikely that a last minute deal will take place for the Croatia international.
Gareth Bale has also been hot property on the transfer market over the last few months, and though Barcelona made some hints that they were interested in the Wales international, all appears quiet now on the possibility of Bale leaving, which will no doubt please Tottenham fans immensely.
For the latest Football and transfer updates, along with exclusive and breaking sport news, follow the IBTimes UK Sports Twitter here