Tottenham Hotspur are preparing a £10m bid for Crystal Palace star Wilfried Zaha, according to the Daily Mail. The proposed deal will see the youngster remain on loan with the Championship side for the rest of the season.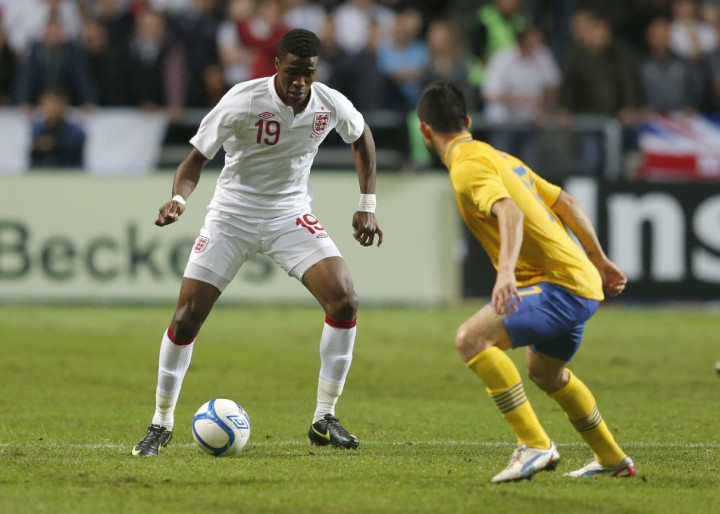 It is believed Andre Villas-Boas' side are leading the race to sign Zaha, amid interest from Premier League rivals Manchester United and Chelsea. Palace are reported to value their player at £12m.
"Spurs may think they've jumped the gun, but the deal is a long way from being completed. This could turn out to be the hottest transfer battle of the season and it could boil down to a question of which club does Zaha want to join," an unidentified source was quoted as saying.
Meanwhile, the escalating transfer battle for the 20-year-old Ivory Coast-born forward is likely to create friction between White Hart Lane and Old Trafford. Sir Alex Ferguson is already upset with Spurs' chairman, Daniel Levy, over what he sees as improper conduct in the transfer of Ezekiel Fryers. And the Mirror now reports Palace chairman Steve Parish has refused to negotiate with United, while confirming a meeting with Levy.
Zaha has confirmed he will consider January offers from Premier League clubs and should Spurs and the Selhurst Park outfit come to an understanding, Ferguson is likely to be furious over two consecutive transfer defeats to the north Londoners.
The Eagles' manager Ian Holloway, meanwhile, has admitted that although he would rather Zaha stay, he would not block the youngster's departure.
"I'm completely and utterly in charge of anyone that might come to the club. What I'm not in charge of is, as I had at Blackpool, if someone wants to leave the club and there's a massive offer on the table. If it happens, am I in control? Probably not. Is my chairman in control? Probably not," he explained.