Tottenham Hotspur goalkeeper Hugo Lloris is likely to be forced to remain at White Hart Lane, at least for this season. The 25 year old Frenchman, a summer signing for Andre Villas-Boas' side, has been left to play as back-up to the club's present No 1, American veteran Brad Friedel.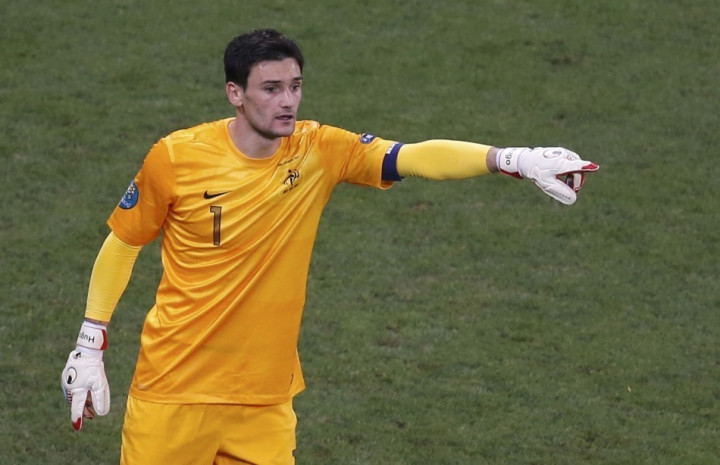 Lloris, who arrived as a deadline day signing from Ligue 1 side Olympique Lyon for £12m, has made only one Premier League start this term and has been restricted to appearances in the Europa League and domestic cup competitions. The France captain was initially believed to be accommodating of Friedel's position at the club, so long as it seemed he was being eased into the rigours of English football. However, comments from AVB have since confirmed 41 year old Friedel will remain Spurs' first choice goalkeeper this year and since then, it is understood, Lloris has been less than impressed about his position.
Unfortunately for Lloris, unidentified sources from within the club say chairman Daniel Levy and AVB will not entertain thoughts of a mid-season transfer.
"There is a lot of talk about his lack of action, inside and outside the club, but there is absolutely no chance he will be sold in January. He is the future of the club," sources were quoted as saying to Goal.com.
There has been much cross-talk between Lloris, Tottenham and France national team coach Didier Deschamps, with the latter openly critical of the Premier League club's reluctance to play their signing. Deschamps has also made it clear Lloris cannot expect to continue as France's No 1 if he does not play regularly, increasing pressure on the player to force the issue at the Lane.
"He doesn't play enough at his club and it doesn't sit very well with him," the former Chelsea midfielder explained, after Les Blues' 2-1 friendly win over Italy, "His situation is difficult, burdensome, not ideal. Returning to the bench after the performance he made with us in Spain [in an earlier friendly; France drew 1-1] is not easy. He cannot be satisfied playing only one game out of two or three."
Lloris, for his part, has been quoted as saying that while he is enjoying himself at Tottenham, the fact he is not being given first team football may force him to consider a January exit.
"I feel good at Tottenham. I've been well received by players, fans and people at club. As for questions (regarding the No 1 spot) you have to ask the coach," the goalkeeper explained, adding, when asked directly about a January exit, "Everything's possible. It's a difficult time and hard to accept. I'm trying to stay professional."
As for AVB, the Portuguese has dismissed Deschamps' comments, describing the Frenchman's comments as "going in through one ear and coming out the other".
Lloris signed a four year contract when he joined in the summer, meaning Spurs, theoretically, are under no pressure to sell or even loan their player. Tottenham resume club duties this weekend, with the high-profile north London derby against Arsenal. Spurs are seventh in the league with 17 points, one above the Gunners, and barring an injury or a sudden change of heart, Friedel is likely to start the game.