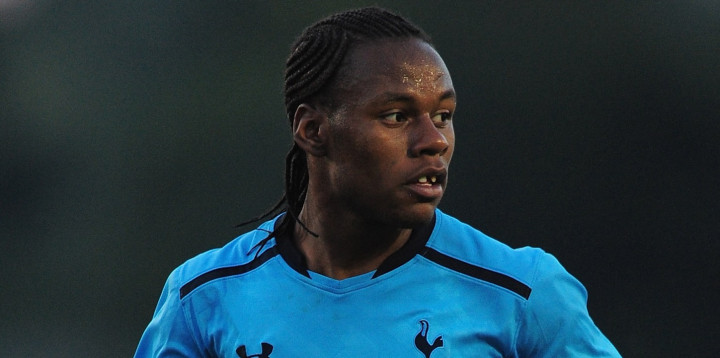 Tottenham Hotspur's youngsters passed up the opportunity to impress manager Mauricio Pochettino after losing 2-1 to newly promoted League Two side Cambridge United at Abbey Stadium.
Two goals from Kwesi Appiah gave Dave Doggett's side a winning end to their pre-season schedule ahead of their first game back in the Football League since 2005 against Plymouth Argyle this weekend.
Jonathan Obika did reply for Tottenham but they were ultimately overwhelmed by Cambridge's strength during an evening which will act as a learning curve for the club's young players.
The Tottenham first team are preparing for their last pre-season fixture against Schalke 04 on Saturday, but the result and performance of the club's academy players will not have been missed by Pochettino.
The Argentine boss has been limited to just three new signings in the summer transfer window, adding Ben Davies, Michel Vorm and Eric Dier ahead of the new campaign.
Chairman Daniel Levy had stated the summer would be quiet in terms of new additions, following last summer's significant spending in the wake of Gareth Bale's sale to Real Madrid.
Pochettino could therefore have been tempted into dipping in the club's youth team, some of whom helped Tottenham reach the final of the U21 Premier League in the 2012/13 campaign.
However, defeat to Cambridge has indicated that many of the squad are not yet ready for the demands of first team football and coach John McDermott says his players have plenty to learn.
"It was an incredibly tough test. I don't think we're passed it but we've given it a right good go," he said. "I thought Carroll was outstanding, he should be but he was.
"I thought Miles was excellent against two big, strong and physical boys, I thought he used his brain and his body really well.
"When Winks came on I thought he was strong and showed that he can deal with men's football.
"As for the others this is a huge step up and a lot of those were playing at Enfield on nice facilities but have come out here on a nice pitch and to real professional football.
"Some have survived it and have done really well and others found it really, really tough. None of them drowned but some of them will have learned a lot from this.
"The biggest thing is the younger ones are learning is to player against men footballers. What they've got to do this season is stick up for themselves. They didn't quite do it tonight, but I don't mind them failing then."