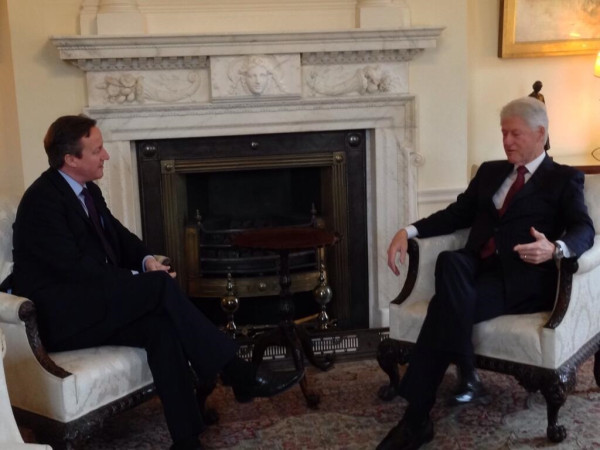 David Cameron has responded to the ridicule surrounding his recent Twitter selfie - by posting a photo of him with Bill Clinton.
The Prime Minister turned the social media site into a virtual playground on Wednesday when he posted a photo of him talking to US President Barack Obama.
However, the photo was seized upon by Twitter users, including Sir Patrick Stewart, who mocked up their own interpretations of the diplomatic phone call.
But a self-deprecating Cameron has now replied to the actor with a photo of him and former US President Bill Clinton, saying: "@SirPatStew Talking to another US President, this time face to face, not on the phone."
Stewart was just one a dozens of Twitter users who replied to the prime minister's serious tweet by recreating Cameron's pose on the phone.