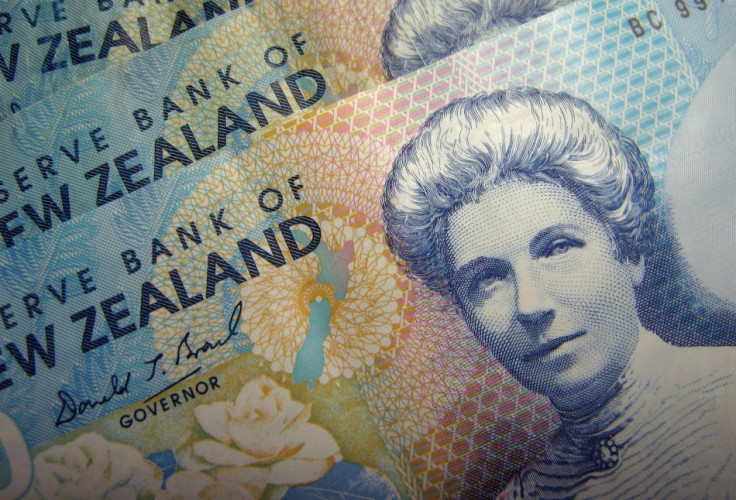 Fourth September this year marked the first anniversary of the 7.1 Richter scale earthquake that struck the city of Christchurch at 04.35 local time. New Zealand's second largest city, and the largest in the South Island, the miracle was surely that despite extensive damage, no-one was killed in the quake. No doubt that the quake hit the area early on a Saturday morning helped make this possible.
Two further major quakes, classed as aftershocks, occurred, one on 22 February 2011 and the other on 13 June 2011. The February quake was very serious and struck shortly before 13.00. Despite measuring much less than the previous September quake at 6.3 on the Richter scale, its intensity and violence was very much stronger, leading the New Zealand Government to declare the city and surrounding area to be in a National State of Emergency. This Emergency State lasted right through until 30 April 2011.
In addition to the Richter Scale, the degree of intensity of the February quake was measured using the Modified Mercalli Intensity Scale (MMI). This scale quantifies the effects of a quake instead of simply its moment of magnitude scale and, using this measure, the Christchurch February quake reached category IX, "Violent", on a table that reaches a maximum category of XII, "Cataclysmic", signifying total and utter destruction.
In order to give some indication of the intensity of the February quake it is helpful to compare it with other fairly recent earthquake catastrophes. The worst quake to affect a single urban area was that in Tangshan, Hebei Province, China in 1976, killing at least 250,000 people and possibly up to 750,000 in a coal-mining city of about one million people at the time. Tangshan is categorized as an intensity level of XI, "Extreme".
More recently, the 1995 Kobe, Japan quake was recorded as X, "Intense" and March's Tohoku quake, also in Japan, was a IX, sharing with Christchurch the category of "Violent"
Christchurch then, has the dubious distinction of having suffered one of the world's most intense earthquakes in an urban area in recent times. Tragically, unlike the "bigger" September 2010 quake, this one claimed the lives of 181 people - striking on a busy Tuesday afternoon - and the damage was very severe in the city centre and eastern suburbs in particular, largely due to the quake's epicentre being a mere six miles south-east of the central business district.
Damage was made even worse because the February quake further weakened the already shattered and brittle land form structure upon which the city was built; a physical process known as liquefaction.
The 13 June 2011 quake was, more accurately, a large tremor (5.6 Magnitude) and bigger aftershock. At 14.20 on 13 June an aftershock of 6.3 Magnitude struck at a depth of only 3.75 miles about eight miles from central Christchurch. Many buildings already slighted were further damaged and liquefaction worsened but there were no fatalities and the injured numbered 46.
With regard to the economic impact, New Zealand, with just 4.4 million people, suffered a heavy body blow. The Economist's "The World in 2011", published in the last quarter of 2010, estimated New Zealand's GDP growth for 2011 at 3.4 per cent and total US$148 billion (PPP: US$128 billion).
On 10 May 2011, Fiona Rotherham for Business Day, quoted an International Monetary Fund (IMF) report estimating the reconstruction for the Canterbury (the region surrounding Christchurch) earthquakes was likely to total some 7.5 per cent of the country's 2011 GDP with rebuild costs for Christchurch assessed at $15 billion, broken down as $9 billion projected cost for residential property, $3 billion for commercial buildings and a further $3 billion for infrastructure.
The IMF also predicted that the February quake would have a seriously detrimental effect on the country's GDP slowing it down to just one per cent growth for 2011 before rebounding to four per cent in 2012, much of the increase due to the "bounce" given by reconstruction. Explaining their findings, the IMF said:
"The earthquakes destroyed assets equal to about 2 - 3 per cent of the nation's productive capital stock, and will have temporarily reduced potential output."
On 22 February 2011, Bloomberg had put a higher probable charge on the quakes' damage of $6 billion for the September 2010 one and $12 billion for that of February 2011.
As of June 2010, the Christchurch urban area has a population of 390,000. A measure of the scale of the damage can be had when the city's The Press, reported on 15 March 2011 that "early estimates" indicated that 10,000 homes would have to be demolished and a further 100,000 had suffered damage.
Two Appeal Funds were set up to receive donations to aid Christchurch and the surrounding district. On 18 May 2011, The Press reported that the Prime Minister's Christchurch Earthquake Appeal Trust had raised $73 million, with 60 per cent coming from overseas. Most of these funds from abroad had been donated by corporations with firms from the United States to the fore. The largest single donation was $5 million.
Prime Minister John Key's representative in Christchurch overseeing the Fund is Mark Weldon. Mr Weldon announced the first allocation of moneys on 17 May 2011 amounting to $3.5 million to restore Christchurch's playing fields. He explained that the Prime Minister's Fund was: "aimed at filling the gaps between short-term help, such as from Civil Defence and the Red Cross, and longer term recovery, such as the infrastructure rebuild."
The Red Cross 2011 Earthquake appeal is the other appeal and by 18 May 2011, The Press reported that this had reached $62 million of which the Red Cross had disbursed $45 million. Most of this money went to 51,400 people seeking emergency assistance. A further $880,000 had been given to 88 families who had lost loved ones and $802,000 went to the families of 1,851 Christchurch children displaced from their schools.
As of 05 September 2011, the Prime Minister's Fund was nearly $100 million and a report in The Press outlined how Appeal trustee, Rod Carr intended to allocate $70 million. Among the highlights: $10 million for "hardship" including support for the injured and children of those killed; $20 million for sport and recreation - basically restoration of facilities and playing fields; $9 million to support youth and education; $20 million for Heritage, Art and Culture; $2.5 million to help faith-based community institutions; and $2.5 million to help small and medium-sized businesses (create jobs)
Rebuilding Christchurch - and zones with liquefaction may simply be abandoned for good - is going to take years. Unemployment in the city has risen by 13 per cent to 5.7 per cent of the workforce. Four thousand people emigrated abroad between March and July 2011 and the cost of rebuild/clear up is running, according to latest Government estimates, at 10 per cent of GDP.
But there is good news and some of those who have left may find returning a better deal. TV NZ announced on 05 September 2011, that up to 30,000 extra skilled workers are needed to rebuild Christchurch - skills sought include carpentry, engineering, construction, plumbing, painting and decorating, and business administration.
Lots of opportunity in Christchurch yet!