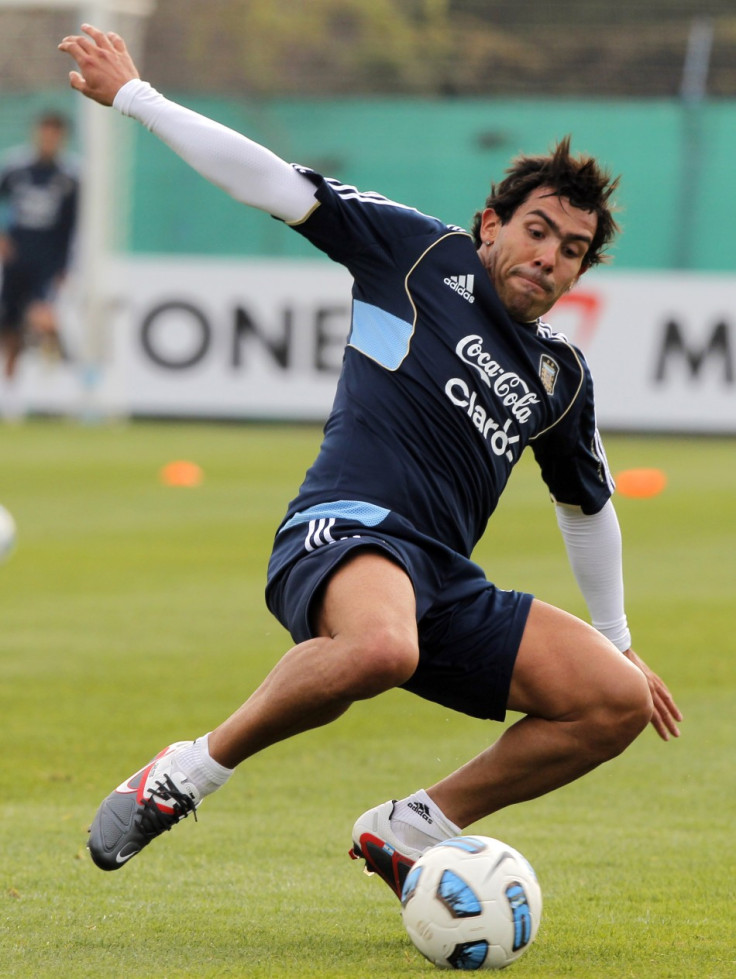 Real Madrid transfer rumours: Fabio Coentrao and Carlos Tevez set for the Bernabeu whilst Ashley Cole admits he is happy at Chelsea
Benfica have confirmed that they have sold Portuguese left back Fabio Coentrao to Real Madrid for a fee in the region £29.7m. The Full back has been allowed to leave Benfica after Real Madrid offered the players full minimum fee release clause. The signing will be Real Madrid's first furore into the transfer market and Coentrao will be expected at the Bernabeu for a medical tomorrow. It is widely expected that he will be presented on the Bernabeu pitch by Wednesday afternoon in a traditional welcome by Florentino Prez and Real Madrid legend Alfredo Di Stéfano
The player has agreed a five year deal at the club and will join as soon as the formalities of his medical are taking care of. The player has been previously linked with a move to Bayern Munich and Chelsea but the Portuguese player has decided to test himself in La Liga.
The news of the Fabio Coentrao signing comes just hours after it was revealed that Chelsea full back Ashley Cole has committed his future to Chelsea. It was reported that Real Madrid were likely to get the England full back this summer after a number of off field problems prompted the English media to suggest Cole wanted to leave England. However, talking to Sky Sports News the England full back said: "Never even thought about it," he told Sky Sports News when asked about a potential move to Los Blancos."I had issues before where I thought about it, but this season I have been fine, I have been on holiday so I have not read anything."
Ashley Cole was widely seen as Real Madrid's number one target but as soon as Cole dismissed the chances of a transfer Jose Mourinho moved for Coentrao.
Madrid has emerged as the favourites to sign Manchester City strike Carlos Tevez. Real and Inter have expressed interest in signing Tevez before, but the Italians were put off by his wage demands. A move to Spain is likely to help Tevez's chances of convincing the mother of his children to move to Europe from their native Argentina, due to cultural similarities. Los Blancos boss Jose Mourinho is keen to add another striker and was after Aguero, but Atletico refuse to sell to their fierce neighbours.