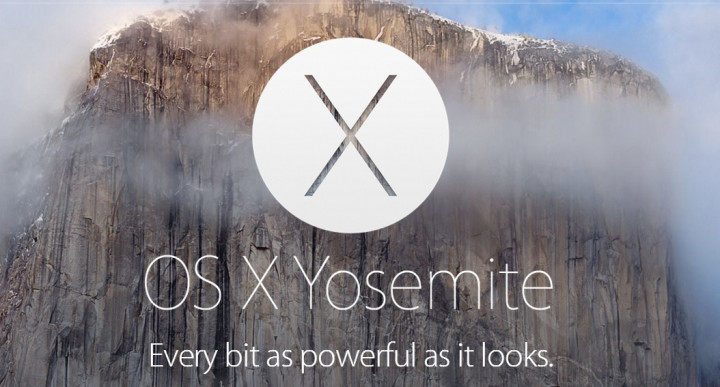 At its Worldwide Developers Conference this year, Apple unveiled the OS X Yosemite 10.10, a powerful and latest version of OS X, redesigned with a fresh, new look, new apps and features.
The new desktop operating system brings a flat transparent UI, which is very much like the iOS 7. The UI has been tweaked completely, from app icons to buttons allowing users to minimise, expand and close apps.
The new Today view in Notification Center gives a quick look with widgets for Calendar, Weather, Stocks, Reminders, World Clock and social networks.
Besides, the Calendar app features a new sidebar that shows the user location information. Spotlight search now appears in the front and center of the desktop and adds new categories of results allowing users to view suggestions from Wikipedia, Maps, Bing, App Store, iTunes Store, iBook Stores, new and movies. The other notable features includes iCloud Driver, Mail app, new Safari, Handoff and Instant Hotspot.
Mac users should have already got their hands on the latest OS X features, as Apple has rolled out the first beta version of OS X Yosemite 10.10 to developers of Mac Developer Programme.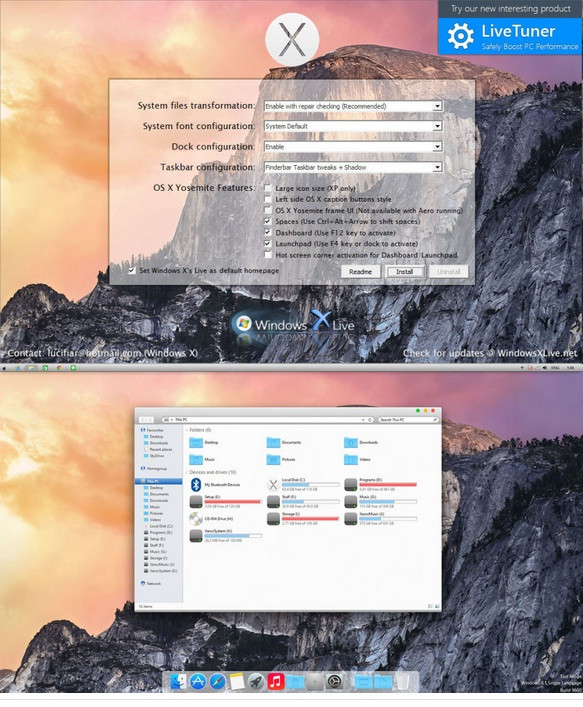 Nevertheles, Windows users may also experience the OS X Yosemite 10.10 using Transformation Pack available for Windows 81, Windows 8 and Windows 7. The Transformation Pack will not transform the Windows PC into OS X but alter the operating system and bring the appearance of new OS X Yosemite. The features and settings of the Windows PC will remain same.
The Transformation Pack contains UI elements, wallpapers, stock images. The developers have made it easier for Windows users to install it on their PCs. It is noteworthy to create a back up of all data of the device, before installing the Transformation Pack. Below are the download links to Transformation Pack for Windows users.
Download links:
Yosemite Transformation Pack 1.0
[Source: Redmond Pie]