Michael Bay's Transformers: Age of Extinction has its first full-length trailer – and it certainly looks like a Michael Bay film.
There are hard-working all-American heroes, enormous explosions, impressive jawlines and of course, AMERICAN FLAGS.
Your opinion of the Transformers series will determine what you take away from this next sentence. By and large the fourth Transformers movie looks pretty much like each of the three before it.
Leering shots of sexy people, sexy inanimate objects and sexy America litter the new trailer, and Old Glory shows up in numerous shots... let's take a look at the trailer, then count the flags.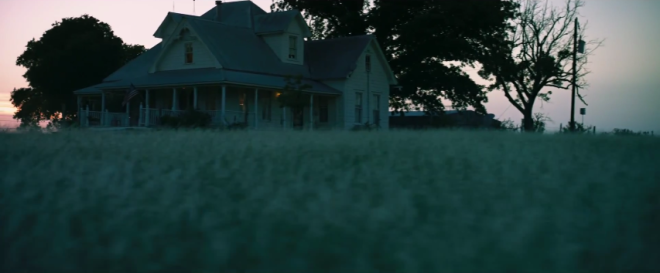 I see you American flag, hiding away there above the front step. This is the first shot of the trailer, so maybe Michael Bay wanted to ease us into his super-charged patriotism. Or maybe not.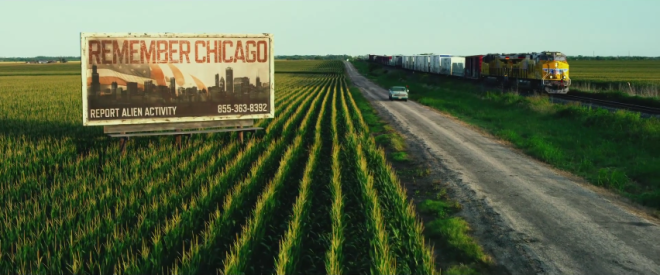 This flag makes sense as its referencing the (storyline wise) tragic events of Transformers: Dark of the Moon in which Chicago was wrecked by giant alien robots. The battle seems to have taken place quite a while before Age of Extinction, and caused the Autobots to be sent into hiding.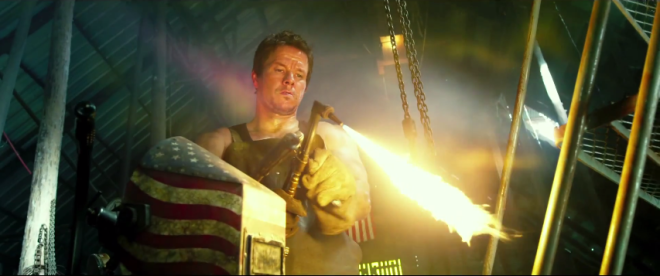 Here's Mark Whalberg's all-American Texan Cade Yeager, and to prove just how American he is there are two flags here. One is obvious, the other is hiding just under his left arm.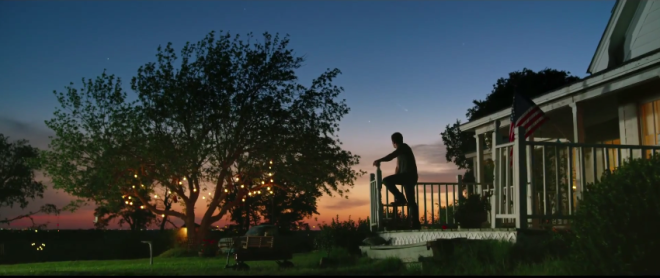 Being a true America, Cade has a flag outside his house as well as on his welding helmet, in his shed, tattooed on his bum and embroidered on his pants (by which I mean underwear, for any yanks out there). Those last two might not be true.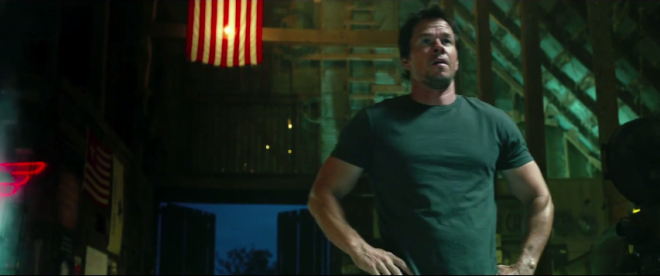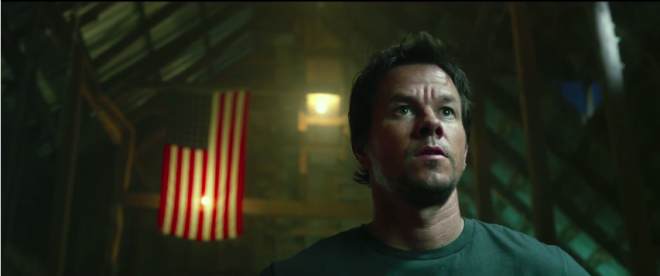 Two separate shots of the same flag in Cade's shed. It should be noted that the seven flags we've seen so far are in just the first 30 seconds of the trailer.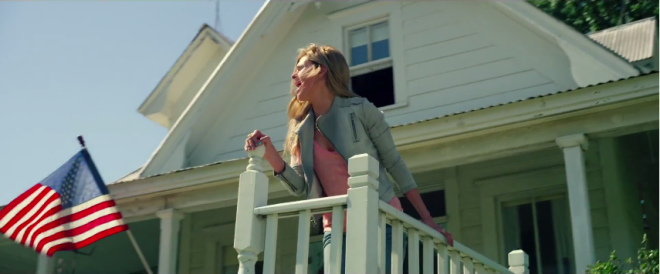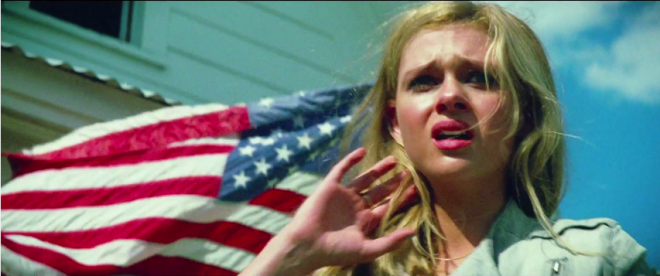 Another two shots, this time of the house flag behind Cade's daughter Tessa, played by Nicola Peltz.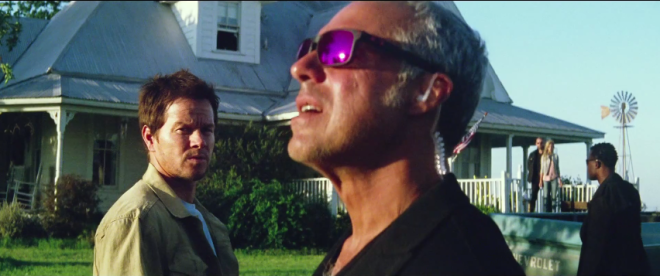 There's that flag again, this time as Cade reminds some pesky government types (led by Titus Welliver's Savoy) that you don't mess with Texans. YEEEEEEEHAAWWWWW!!!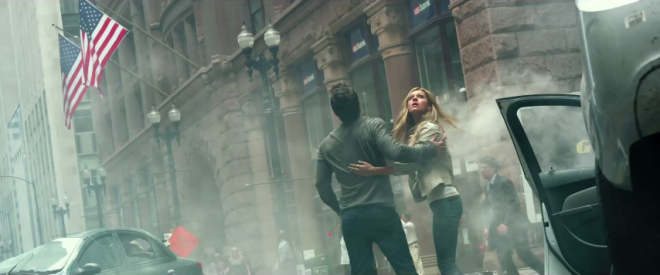 Bam! Two Flags in one go, this time down a city street that will presumably be the scene for some kind of robotic Bayhem.
So there you go, twelve American flags in a single trailer. That has to be some kind of record right?
Transformers: Age of Extinction will be released on 10 July.