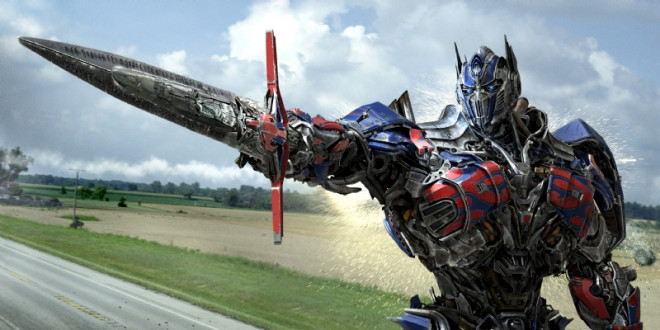 Paramount has released an action-packed new trailer for Michael Bay's Transformers: Age of Extinction.
Starring Mark Wahlberg, Optimus Prime and explosions, Bay's fourth film in the smash franchise arrives three years after the last instalment and stars an all new human cast.
So far the series has grossed a worldwide total of about $2.6bn (£1.5bn), so the series was always destined to break free and continue beyond its initial trilogy.
A teaser trailer was released back in March which contained an astonishing twelve shots of American flags in just two and a half minutes.
Mark Wahlberg plays Cade Yeager, the all-American (of course) father of Tessa, played by relative unknown Nicola Peltz. The two get caught up in an all new plot to destroy the planet and cause the extinction of the film's title.

To help, Optimus Prime heads off to China to find the Dinobots, a group of Transformers with the appearance - you guessed it - of dinosaurs.
Jack Reynor, Stanley Tucci, Kelsey Frammer and Titus Welliver also star.
Transformers: Age of Extinction will bring the Bayhem on 10 July.