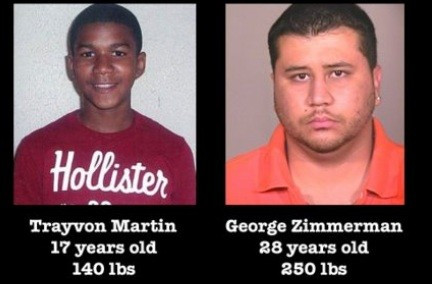 The National Broadcasting Company (NBC) has launched an internal investigation after airing an edited version of the 911 call from George Zimmerman, the neighbourhood watch captain who shot dead black teenager Trayvon Martin, that made the assailant sound racist.
The broadcaster's probe could influence the FBI's own parallel investigation that was focusing on whether 17-year-old Martin's civil rights were violated. Agents were looking into claims that Zimmerman's pursuit of Martin was racially motivated.
NBC's Today show ran the edited audio of Zimmerman's phone call to a police dispatcher in which he says: "This guy looks like he's up to no good ... he looks black."
However, the full transcript of the call shows that Zimmerman reference to "black" was in answer to the dispatcher asking for a description of Martin.
In the complete transcript, Zimmerman says: "This guy looks like he's up to no good. Or he's on drugs or something. It's raining and he's just walking around, looking about."
The 911 officer responds: "OK, and this guy - is he black, white or Hispanic?"
"He looks black," Zimmerman said.
Media watchdogs criticised the NBC version of the 911 call, which had caught the attention of the FBI, and said it was misleading.
Ziimmerman shot dead Martin as he walked from a convenience store back to his father's girlfriend's home in a gated community in Florida. Martin, from Miami, was unarmed when he was pursued and killed by Zimmerman, whose father is white and mother Hispanic.
The neighbourhood watch volunteer told police he shot the teenager in self-defence. He has not been charged in the case.
The outpouring of anger at the shooting reached all the way up to President Obama. Campaigners claimed that the victim was targeted because he was black and wearing a hooded jumper.
Directors Michael Moore and Spike Lee have posted messages in support of the dead youth as word spread on Twitter and other social media websites.
Twitter messages about Martin have totalled 600,000, according to social media monitoring firm PeopleBrowsr. The keywords RIPTrayvonMartin and Where is the justice? went viral on the site.
A white supremacist in the United States claimed to have hacked Trayvon's email account and leaked his private Facebook messages to smear him.
The hacker, Klanklannon, posted on the anarchist site 4chan what were said to be Martin's private Facebook messages to "prove" he was involved in criminal activity.