Treasury committee joins calls to release government letter to Toyota over Brexit assurances
The Business department admits a letter had been sent to the Japanese carmarker before it made a £240m investment, but will not disclose its details.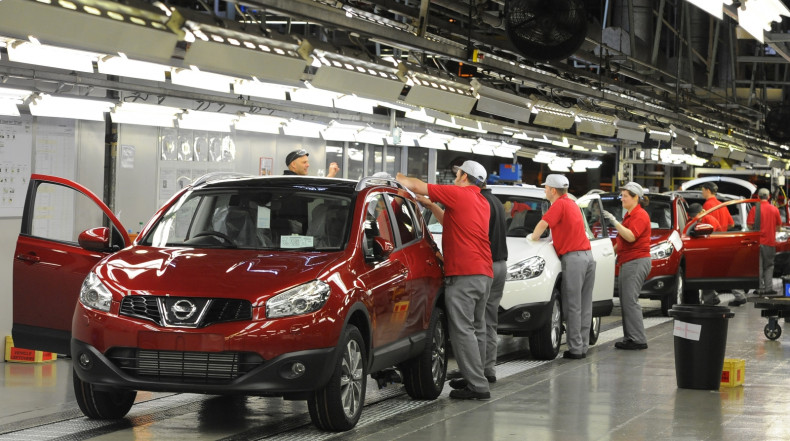 New Treasury committee head Nicky Morgan has joined calls for the government to release the terms of the secret deals it struck with carmakers Toyota and Nissan over Brexit ahead of investing hundreds of millions in the UK.
The department for business, innovation and skills last week confirmed to Reuters that the government had sent a letter offering reassurances to Toyota ahead of announcing a £240m ($313m) upgrade of its Burnaston plant, South Derbyshire, in March. But the department refuses to release the letter.
Nissan is also understood to have received a similar letter from the government last October before it decided to build its next-generation Qashqai and add production of the new X-Trail model at Britain's biggest car plant in Sunderland.
But Morgan said last night (18 July) the public had a right to see what deals the government is cutting on its behalf.
She said: "The government must have given substantial assurances to encourage Nissan and Toyota to invest hundreds of millions of pounds in the UK."
"It remains to be seen what these assurances could have been that were robust enough for them to invest in the UK, but avoided any obligation to report to parliament."
"To provide clarity to the public, as the assurances may cost the taxpayer money, and to other businesses, who are craving certainty to plan for Brexit, the letters should be published immediately."
Business committee head Rachel Reeves also said it was unacceptable that the government refuses to reveal its reassurances to the Japanese carmakers.
Sweetheart deals
She said: "It is vital that the government is not seen to be cutting sweetheart deals or granting special favours that could undermine our negotiating position."
Toyota builds roughly 10% of the 1.7 million cars Britain makes a year, while Nissan's Sunderland investment secures more than 7,000 jobs at the plant and 28,000 more in the supply chain.
Earlier this month, European commission chief Brexit negotiator Michel Barnier warned that if Britain fell back on World Trade Organisation rules after failing to strike a trade deal with the European Union, it would mean vehicle imports in to the bloc would be subject to a 10% tariff.
Nissan has refused to comment on any discussions it has had with the government.
Toyota pointed out that the government has openly said it will provide up to £21.3m in funding for training and research and development to support its plant upgrade.