R'n'B singer Trey Songz has been arrested after allegedly damaging stage equipment at a concert in Detroit. The Can't Help But Wait hitmaker refused to end his show at the Joe Louis Arena on 28 December and allegedly began throwing objects in an incident which left a police officer injured.
Billboard reports that Songz, 32, was taken to the Detroit Detention Center after being arrested on suspicion of resisting and obstructing arrest, in addition to malicious destruction of property. Authorities claim the venue had an 11:30pm curfew and were forced to cut Songz' microphone and turn on the lights when he would not leave the stage.
Police officer Dan Donakowski told the Detroit Free Press: "He was told his set was over, that he would have to get off the stage. At which time, he became irate and started throwing objects [from] the stage; speakers, microphones, anything he could get his hands on."
Several police officers then reportedly "tried to calm" Songz, real name Tremaine Neverson, but one became injured in the melee. Donakowski explained: "One of our sergeants was struck in the head with an object. He suffered a concussion. He was treated and released at a local hospital."
When he was asked to cut the show, Songz told the audience: "They want me to turn my mic off because I'm taking too long... If that happens, I love you no matter what. All I want to do is give you the best show I'm capable of giving... If they cut me off... I'm going the f**k crazy," before singing: "Go on and do it. Go on and cut me off."
Songz is yet to address the arrest but he did retweet a fan who posted footage of part of the incident with the caption: "They turned off his mic so he fsu'd."
The arrest comes two days after Songz was reportedly kicked out of the MGM National Harbor hotel and casino in Washington D.C. In a series of Snapchat clips, Songz claimed to have been mistreated by the venue, saying: "Hey, this is Trey Songz in D.C. with a special message for the f*****g police. F**k y'all! F**k the police, f**k the MGM, f**k all y'all!"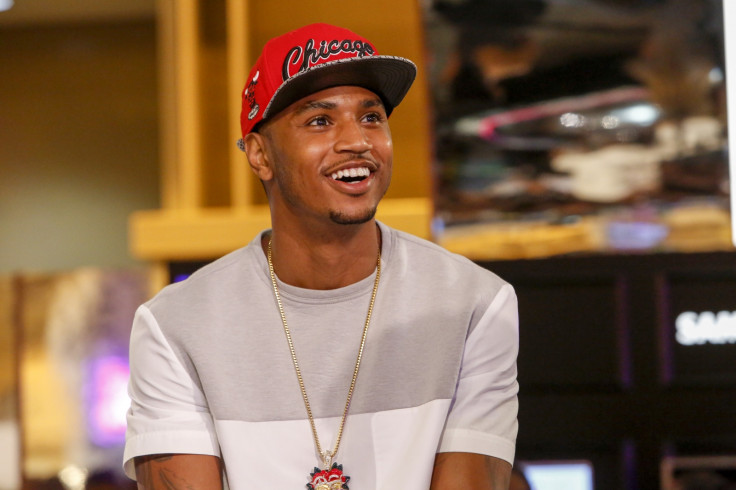 Songz has enjoyed chart success, landing at number one on the US Billboard 200 chart with 2012's Chapter V and Trigga, released in 2014. The Slow Motion singer has collaborated with the likes of Drake, 50 Cent and Nicki Minaj and received three Grammy nominations over the course of his career.
Watch footage from Trey Songz's Detroit concert: